Dog Breeders > Germany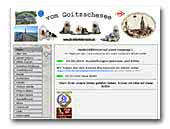 die-bitterfelder-bande.de
FCI Breeder of Old English Sheepdog in Germany. Homepage includes pedigrees, puppies, dogs, photos and more. Warm Welcome!
Old English Sheepdog - Bobtail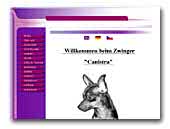 Zwinger Canistra
We breed the small breed Prazsky krysarik (Prague Ratter, Prager Rattler) in Germany with very healthy dogs and original CMKU-pedigree. Sometimes we have puppies - so if you are interested in this - please do not hesitade in contact us!
Prague Ratter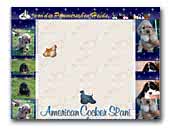 von der Pommerschen Heide
American Cocker Spaniel
Wir züchten ein -und mehrfarbige American Cocker Spaniel. Alle Hunde wachsen im Haus und in der Familie auf. Sie sind lieb und wesensfest. Mit VDH Papieren.
American Cocker Spaniel

Samojeden Club Deutschland
Die Samojeden Zuchtgemeinschaft Deutschland.

The German Samoyed Breeders Association.
Samoyed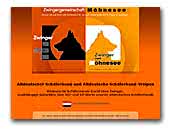 Altedeutsche Schäferhunde vom Möhnesee
Zucht ohne Zwinger in den Farben schwarz und schwarz-rotbraun. Zuchttiere sind nochmals auf HD und ED von einem unabhängigen Gutachter bewertet worden. Ebenfalls sind unsere Zuchttiere DNA-überprüft, sodass sie sicher sind, dass die Eltern auch die Eltern des gekauften Welpen sind. Abgabe mit Papieren und tierärztlicher Bescheinigung über den gekauften Welpen.
Old German Shepherd
« Prev 1 2 3 4 5 6 7 8 9 10 11 12 13 14 15 16 17 18 19 20 21 22 23 24 25 26 27 28 29 30 31 32 33 34 35 36 37 38 39 40 41 42 43 44 45 46 47 48 49 50 51 52 53 54 55 56 57 58 59 60 61 62 63 64 65 66 67 68 69 70 71 72 73 74 75 76 77 78 79 80 81 82 83 84 85 86 87 88 89 90 91 92 93 94 95 Next »