Dog Breeders > Germany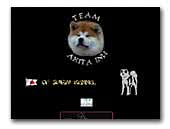 Of RamsRaspel Kensha - Team Akita Inu
Team Akita Inu-Of RamsRaspel Kensha,
The best Japanese bloodlines from JAPAN !
FCI European Winner 2004,2005,2008.
Akita Cup Winner 2006.
Akita Inu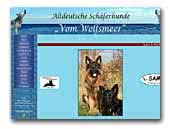 Altdeutsche Schäferhunde vom Wolfsmeer
Hobbyzucht mit hohem Anspruch!

Wir legen großen Wert auf das Wesen und die Gesundheit unserer Zuchthunde. Sie haben einen geraden Rücken, sind HD- und ED-frei und sehr wesensfest und ausgeglichen.

Unsere Welpen wachsen in Haus und Garten auf und werden bestmöglich auf ihr späteres Leben vorbereitet.

Wir geben uns viel Mühe bei der Prägung und Sozialisierung der Kleinen um Ängstlichkeiten vorzubeugen und das neue Familienmitglied zu einem angenehmen Hausgenossen zu machen.
Old German Shepherd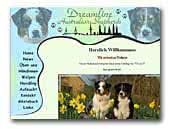 Dreamline Australian Shepherds
We are a small Kennel located in the north of Germany. We breed quality Australian Shepherds for show, sports and family dogs. Our dogs live in the house with us. if you want to know more about us visit our website!
Australian Shepherd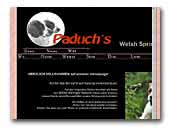 Kennel PADUCH's
We loves Welsh Springer Spaniel so much! So we like to show this breed. And we are very proudly on our dogs that they are very successful all over in Europe. Also we breed this wonderful dogs.

Our small Kennel has from time to time puppies from very interesting combinations. Please take a look at our website. You're very welcome to us!
Welsh Springer Spaniel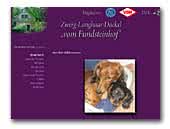 Zwerglanghaarteckel vom Fundsteinhof
Hobbyzucht von Zwerglanghaarteckel. Wir züchten Teckel in den Farben: Schwarzrot, Rot, Schwarztiger, Braun, Brauntiger. Welpen, Teckel, Dachshund, Hund. Besuchen Sie uns auf unserer Homepage, wir würden uns sehr freuen. MFG Arens/ Unnewehr.
Dachshund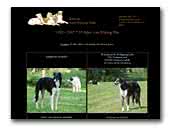 Barsois vom Sölring Hüs
Barsois vom Sölring Hüs - since 1982 - we carry bloodlines like "vom Bergland, des Monts Valdai, van Troybhiko, aus dem Zarenreich, Vorenoff, Mumtaz Mahal´s, Lesnitschewo´s, Stepun´s, LeiCro´s, de Tchesskaia, v´Indra´s etc.". We have focus on good characters combined with healthy, strong boned Borzois of a very elegant type.
Borzoi

Sea Scout Labradors
German VDH/FCI-Kennel.


Labrador Retriever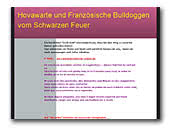 vom Schwarzen Feuer
We are breeder of Französische Bulldoggen. For more Informations, please visit our Website.
French Bulldog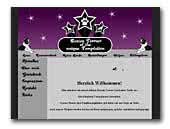 of the unique Temptation
Boston Terrier Kennel
Check out or website for more information on our Bostons, showresults and upcoming breedings! We are delighted ... please contact us for questions!
Boston Terrier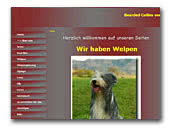 vom Worblinger Hard
Wir züchten bearded Collies im BCCD e.v. (VDH/FCI). Unsere Hunde sind in erster Linie Familienhunde und so wachsen auch unsere Welpen in der Familie auf. Sie lernen Kinder, Katzen, kaninchen und Alltagsgeräusche kennen. In unserem großen garten mit Welpenspielplatz sammeln sie erste Erfahrungen.
Bearded Collie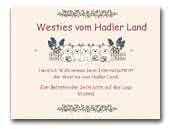 Westies vom Hadler Land
Lovely and familiar breed of West Highland White Terrier in Northern-Germany. In Cooperation with VDH and KfT (Germany)/FCI.
West Highland White Terrier
.

.