Dog Breeders > Germany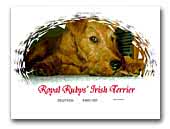 Royal Rubys' Irish Terrier
On this page I introduce my dogs and my breeding Programm.
Irish Terrier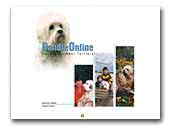 DandieOnline - Dandie Dinmont Terrier
Wir züchten seit 1983 ausschließlich Dandie Dinmont Terrier und sind damit der zweitälteste Zwinger in Deutschland. 13 Weltsieger und über 150 Championate sind das Ergebnis planvoller, gewissenhafter und artgerechter Zucht.

Gelegentlich haben wir bestgeprägte Welpen aus hervorragenden Verbindungen in private Hände abzugeben. Bei Interesse nehmen Sie bitte Kontakt mit uns auf.
Dandie Dinmont Terrier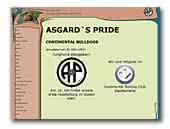 Asgard`s Pride Continental Bulldogs
We are breeding Continental Bulldogs in the South of Germany. Our Breedinggoal is to produce healthy, familybound Bulldogs. If you have Questions about our Dogs please contact us.
Continental Bulldog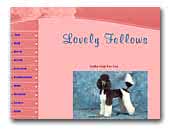 Lovely fellows
We breed Standard Partipoodle (harlekin) and Toypoodles in brown and apricot. Our poodles are all Optigen tested and Patella free and our Standard are hips checked also.
Poodle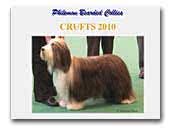 Philemon Bearded Collies
Please visit your site and share our joy with the most wonderful breed Bearded Collie!
Bearded Collie
« Prev 1 2 3 4 5 6 7 8 9 10 11 12 13 14 15 16 17 18 19 20 21 22 23 24 25 26 27 28 29 30 31 32 33 34 35 36 37 38 39 40 41 42 43 44 45 46 47 48 49 50 51 52 53 54 55 56 57 58 59 60 61 62 63 64 65 66 67 68 69 70 71 72 73 74 75 76 77 78 79 80 81 82 83 84 85 86 87 88 89 90 91 92 93 94 95 Next »