Dog Breeders > Germany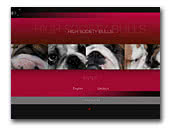 HIGH SOCIETY BULLS
We have a small familykennel and English Bulldogs are our live. Since we had the first Bulldog in the year 2000, we felt in love with this special breed. From time to time we have puppies for suitable Bulldoglovers.

All our dogs live in the house as a part of our family. Our aim is to breed healthy and beautiful dogs in high quality, out of excellent bloodlines.
English Bulldog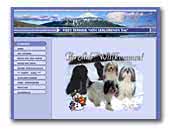 Tibet Terrier vom verlorenen Tal
Small Tibetan Terrier Kennel in Germany. You are very welcome to visit our website.
Tibetan Terrier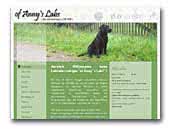 Labradors of Anny's Labs
Wir sind ein kleiner Zwinger und züchten Labrador Retriever im LCD/VDH/FCI. Gesundheit und Wesen sind für uns die wichtigsten Aspekte der Zucht. Wir legen Wert auf retrievergerechte Ausbildung, unsere Hunde werden jagdlich geführt oder mit Dummies beschäftigt.
Labrador Retriever
« Prev 1 2 3 4 5 6 7 8 9 10 11 12 13 14 15 16 17 18 19 20 21 22 23 24 25 26 27 28 29 30 31 32 33 34 35 36 37 38 39 40 41 42 43 44 45 46 47 48 49 50 51 52 53 54 55 56 57 58 59 60 61 62 63 64 65 66 67 68 69 70 71 72 73 74 75 76 77 78 79 80 81 82 83 84 85 86 87 88 89 90 91 92 93 94 95 Next »