Dog Breeders > Germany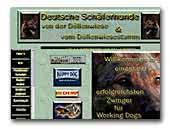 von der Döllenwiese
Deutsche Schäferhunde
One for the best workingline Kennels.
German Shepherd Dog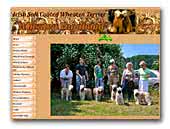 Kennel WHEATEN VAGABOND
Welcome to Irish Soft Coated Wheaten Terrier from Wheaten Vagabond. WebSite about Irish Soft Coated Wheaten Terrier, Showresults and Shows Gallery. For more informations, please visit our Website.
Irish Soft Coated Wheaten Terrier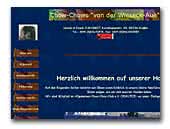 Chow-Chow kennel von der Wieseck-Aue
We breed rough and smooth Chow-Chows in family enviroment.
Chow Chow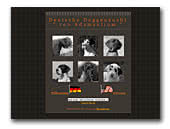 Deutsche Doggenzucht von Adamantium
We breed beautiful Great Danes in the coloure fawn and brindel and black and harlequin.
Great Dane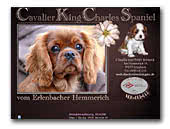 Kennel vom Erlenbacher Hemmerich
Cavalier King Charles Spaniel
We have a small hobby-kennel of Cavalier King Charles Spaniel in Germany. We breed this lovely dogs in all 4 colours. Our desire is to produce healthy, beautyful and lovely cavaliers. Sometimes we have puppies for sale.

Our dogs live with us in the house and garden together with us, 4 kids and a cat. For more information visit our website.
Cavalier King Charles Spaniel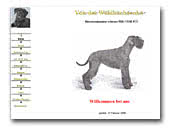 Riesenschnauzer von der Waldbachsenke
Wir züchten schwarze Riesenschnauzer ohne Zwingerhaltung und bieten artgerechte Welpenaufzucht im 2 und 4 beinigen Familienverband.

We are a small Kennel from Giant-Schnauzer black. All our dogs are part of our family.
Giant Schnauzer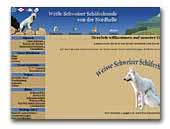 Kennel von der Nordhelle
Breeding White Swiss Shepherds Our Puppies are raised in our family, in house and garden with cats and kids. High quality puppies with FCI/VDH/RWS pedigree, EU-Passport, champions, most interesting bloodlines. Parents excellent and tested in the character. Any Nordheller are in Rescue, sports and show.
White Swiss Shepherd Dog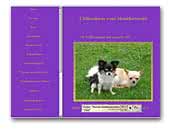 vom Montfortwald Chihuahuas (VDH/FCI)
I'm a FCI Chihuahua Breeder from Germany. We breed only with PL 0/0 and healty Dogs with good Bloodlines.
Chihuahua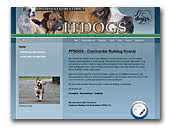 FFDOGS Continental Bulldogs
We breed Continental Bulldogs. Our Goals are: Healthiness, character, beauty.
Continental Bulldog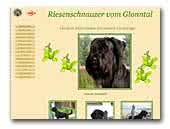 Riesenschnauzer vom Glonntal
Liebhaberzucht schwarzer Riesenschnauzer. Wir haben zeitweise sorg-und vielfältig geprägte Welpen aus Familienaufzucht abzugeben.
Giant Schnauzer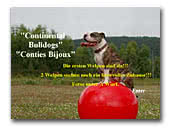 Conties Bijoux - Continental Bulldogs
Continental Bulldogs: Friendly, agil, healthy, optimally families Dog, which very good one can keep due to its size and its calm nature in the house.
Continental Bulldog
.

.