Dog Breeders > Germany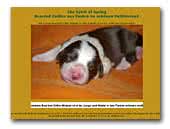 The Spirit of Spring Bearded Collies
Sie wollen ihr Leben, Ihre Zeit und Ihre gute Stube mit einem lebhaften, langhaarigen Hund teilen? Bei uns finden Sie eine kleine aber feine Bearded Collie Zuchtstätte. Wir leben zusammen mit unseren Beardies im Norden Deutschlands in Ostfriesland. Von Zeit zu Zeit haben wir bestens in der Familie geprägte Bearded Collie Welpen abzugeben.
Bearded Collie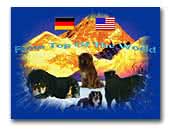 From Top Of The World Do-Khyi
Over 20 years Do-Khyi breed.
Tibetan Mastiff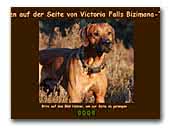 Victoria Falls Bizimana - Thabo
Thabo is from the Kennel Victoria Falls in Germany.
Rhodesian Ridgeback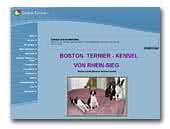 Kennel von Rhein-Sieg Boston Terrier
Wir betreiben eine kleine Hobby-Zucht. Unsere Boston Terrier leben in der Familie in Haus und Garten. Unsere Welpen sind bestens sozialisiert bevor sie unser Heim verlassen.
Boston Terrier
« Prev 1 2 3 4 5 6 7 8 9 10 11 12 13 14 15 16 17 18 19 20 21 22 23 24 25 26 27 28 29 30 31 32 33 34 35 36 37 38 39 40 41 42 43 44 45 46 47 48 49 50 51 52 53 54 55 56 57 58 59 60 61 62 63 64 65 66 67 68 69 70 71 72 73 74 75 76 77 78 79 80 81 82 83 84 85 86 87 88 89 90 91 92 93 94 95 Next »