Dog Breeders > Germany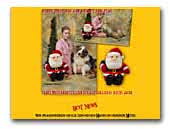 Talisman Australian Shepherds
Top Quality Australian Shepherds since 1997, FCI.
Australian Shepherd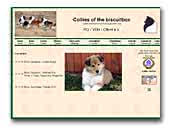 of the biscuitbox Collies
We are a small german kennel, located near to Hamburg. We breed with american and europeen lines, trying to breed a classic style of collie with not too much hair, but a lot of temperament and good movement. Our collies live in the house as familiy members. Puppies only 1-2 times per year.
Collie Rough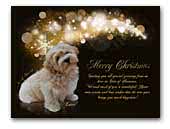 'Star of Havanna' - Havanese FCI/VDH
'Star of Havanna' ~ Havanese FCI/VDH Havanese Kennel of serious breeding based on quality bloodlines with a wonderful good type and really nice temperament. Our Havanese live with us like a full family member with everything which they need ... special with many love Havanese - a wonderful jewel and one of the best friends, you could ever find!

For more information about us and our lovely havanese, please contact us. You are Wellcome! Please visit our website! There you can find a lot of information about us, our dogs, puppies and also our show result.. I hope you enjoy our dogs.
Havanese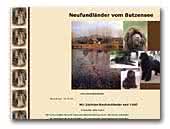 Neufundländer vom Butzensee
We breed Newfoundlander since 1996 in Black an Brown.
Newfoundland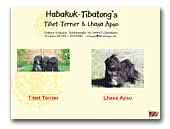 Habakuk-Tibatong's
Tibetan Terrier and Lhasa Apso
We're breeding Tibetan Terrier and Lhasa Apso (TL) since more than 10 years VDH and FCI registered. You can find Habakuk-Tibatong`s tibetan terrier and Lhasa Apso destinated - apart from all across Germany - aswell in Austria, Spain, Italy and Slovenia.

Besides of one or two litters per year we are co-owning our Int. Champion Habakuk-Tibatong's Gaston for mating. Visit our website for more informations.
Lhasa Apso
Tibetan Terrier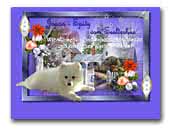 Japanspitz vom Seelterhus
Kleine Japanspitz Hobbyzucht aus dem Saterland.
Japanese Spitz
« Prev 1 2 3 4 5 6 7 8 9 10 11 12 13 14 15 16 17 18 19 20 21 22 23 24 25 26 27 28 29 30 31 32 33 34 35 36 37 38 39 40 41 42 43 44 45 46 47 48 49 50 51 52 53 54 55 56 57 58 59 60 61 62 63 64 65 66 67 68 69 70 71 72 73 74 75 76 77 78 79 80 81 82 83 84 85 86 87 88 89 90 91 92 93 94 95 Next »