Dog Breeders > Germany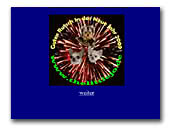 The Little Jo's
Chihuahua and Yorkshire-Terrier
Breeder & exhibitor of quality yorkshire terriers and Chihuahua.
Yorkshire Terrier
Chihuahua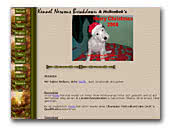 Nervous Breakdown PRT
We breed this wonderfull dog's for familie, show and hunting. Our dog's have a good sice with excellent type. We have smooth-rough Parson Russell Terrier, both hair are very strong. Our studdogs have very good pigmentation and temperament.
Parson Russell Terrier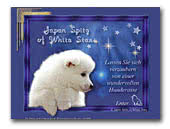 Japan-Spitz of White Stars
We are breeder of Japanese Spitz, the bitches are from USA, and the male from Sweden. All our dogs living with us in our house, and family-dogs. We have a large fenced in property and also a nearby forest for long walks. All our puppies com wit pedigree, chiped, vaccinatet, and several times dewormed.
Japanese Spitz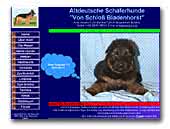 von Schloß Bladenhorst
Altdeutsche Schäferhunde
Zucht von Altdeutschen Schäferhunden seit 1990. Viele hilfreiche Tips und Tricks über diese wunderbare Rasse. Eigenes Forum zum Austausch. Zeitweise Welpen in schwarz-rot braun, grau-braun und lackschwarz an Liebhaber dieser Rasse abzugeben.
Old German Shepherd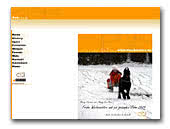 Riesenschnauzer von Blackmoore
Seit 1994 Zucht schwarzer Riesen mit Charakter! Hunde aus unserem Zwinger sin sowohl im Sport und Dienst auch in Schau, Zucht und Sport erfolgreich. In unserem Zwinger finden sie auch Spitzen Deckrüden !
Giant Schnauzer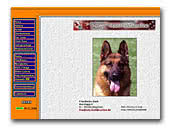 von Groß-Zünder
German Shepherd Kennel
German Shepherd Dogs from North-Germany (Showline).
German Shepherd Dog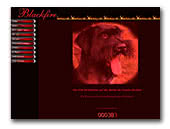 Riesenschnauzer von Blackfire
Schöne, leistungsstarke Riesenschnauzerhündin wird 2009 ihren ersten Wurf erwarten.
Giant Schnauzer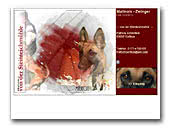 von der Steinteichmühle Malinois Kennel
Wir beschäftigen uns intensiv über einen langen Zeitraum mit der Rasse Malinois. Unser Ziel ist es gesunde, leistungsstarke Malinois zu züchten die den Herrausforderungen des Lebens gewachsen sind. Wir züchten mit DMC/VDH/FCI Papieren.
Belgian Shepherd Dog - Malinois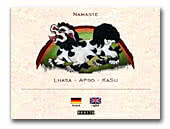 Kennel von Tri-Song and Kennel Othangi's
We are breeder of the old Lhasa Apso type.
Lhasa Apso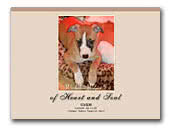 of Heart and Soul Whippets
Small Whippet kennel in thr north of germany. VDH/FCI/DWZRV
Whippet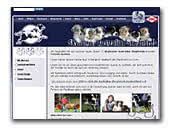 Skyhunter Australian Shepherds
Skyhunter Australian Shepherds ehemals Colonia Aussies. A little Australian Shepherd Kennel in Germany Member of FCI and ASCA

Unser kleiner Aussie Kennel liegt in Bergisch Gladbach am Stadtrand von Köln.

Unser Ziel ist es, einen gesunden und wesensfesten Aussie zu züchten, der sich sowohl in der Familie, im Sport als auch im Showring bewährt. Wir betreiben selber erfolgreich Obedience, Disc Dogging und Agility. Durch Seminare bilden wir uns ständig in Hundesport, Austellungswesen und Genetik weiter. Wir züchten unter dem VDH im Club für Australian Shepherds Deutschland e.V. .
Australian Shepherd
.

.