Dog Breeders > Germany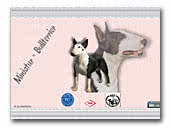 Bullybande Miniatur Bullterrier
Kleine Miniatur Bullterrier Hobbyzucht in Deutschland. Unsere Hunde leben mit uns im Haus, kennen Kinder und Katzen. Wollen sie mehr über uns und unsere Hunde erfahren? Dann schauen sie einfach auf unserer HP vorbei.
Miniature Bull Terrier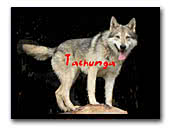 Tachunga Saarlooswolfdog
Saarlooswolfdog breeder in Germany.


Saarlooswolfdog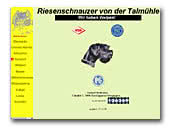 Riesenschnauzer von der Talmühle
Riesenschnauzer und Schnauzer schwarz von der Talmühle for show and family.
Giant Schnauzer
Schnauzer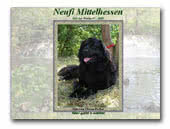 Neufundländer vom Oberen Perftal
Wir züchten aus Liebe und Überzeugung den europäischen Typ in schwarz und braun.
Newfoundland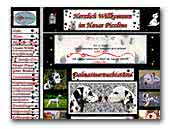 Picolino Dalmatiner
Dalmatians sience 1998 from Germany.


Dalmatian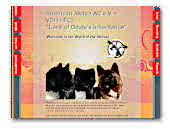 Lord of Odate's inheritance
American Akita
... American Akita ... picture as extensive as possible about our breeding and show event and we want to answer questions concerning the American Akita and about owning dogs, education and health ...
American Akita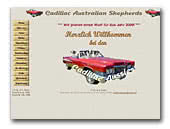 Cadillac Australian Shepherds
Breeder of Australian Shepherds in Germany. We breed quality Aussies for Show, Sports and family dogs! Aussies for Show & Fun !!
Australian Shepherd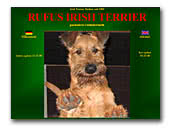 Rufus Irish Terrier
Dedicated breeder of Irish Terrier since 1983.


Irish Terrier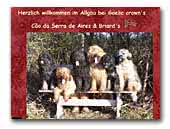 Gaelic crown's
Together with our dogs we live in the beautifull Allgäu (Bavaria) near to Kempten in a small village called Günzach.

Currently in our Cannel are 2 Briards and 4 Cao da serra des Aires. Our dogs life integrated and with close contact in our family life. Our puppys grow up in our (often crowded) living room or - depending on the season also in the garden and at their puppy playground. They get optimal preparation for their further life in their new families and good socialisation.

For many years I work with my own and other dogs in several kinds of dog sports and working education. (dayly life competence, Obedience, Agility, rescuedog, guardiancedog, companiondog, work at sport an rescuedog tools, therapie of dogs with behaviour problems) Now I fell in love with Dogdancing an Obedience, both trained by click and treat and me and my dogs have much fun with it.

My Breedingdogs are all free from hip-disorder (HD) and of course all pups have VDH/FCI document, are vaccinated, have worm profilaxe , mikrochips and examined by a vet when they leave us to move to their new families. Aditionally every new dog owner gets an information folder about puppies. Giving advice to my puppies new people before and after they get their dogs is very important to me.
Portugese Sheepdog
Briard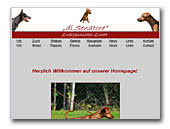 di Senatore Miniature Pinscher
Welcome to Miniature Pinscher Kennel "di Senatore" (FCI/VDH/PSK). We are a small family run Kennel, our dogs live with us as family members and are socialised with children from birth. So they know a lot of the common life and are very good socialized.

To see our breeding, stud dogs, puppies and kennel news go to our website. We hope you will enjoy your stay at our Homepage and find the information you need, otherwise feel free to contact us.
Miniature Pinscher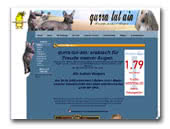 qurra-tul-ain
We breed wonderful hairless dogs. All dogs raised up in our family with much love and care. They live with us in our house and garden as a part of our family. Our breeding based on fantastic international champions with very interesting and finest bloodlines. The dogs are healthly. They are very beautiful and have an excellent charakter. We are member of the VDH and CER.

Wir züchten wundervolle mexikanische Nackthunde und chinesische Schopfhunde. Alle Hunde werden in der Familie mit viel Liebe und Sorgfalt aufgezogen. Sie leben mit uns in unserem Haus und Garten und sind Teil unserer Familie. Die Elterntiere sind internationale Champions mit sehr interessanter und hochwertiger Abstammung. Die Hunde sind gesund und sehr schön mit einem hervorragenden Charakter. Wir sind Mitglied im VDH und im Club für Exotische Rassehunde.
Xoloitzcuintle
Chinese Crested Dog
.

.