Dog Breeders > Germany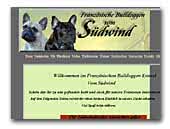 Französische Bulldoggen vom Südwind
Eine kleine aber feine Bullyzucht im Herzen Rheinhessen.
French Bulldog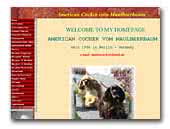 vom Maulbeerbaum American Cocker
Kleine Liebhaberzucht mit VDH-Papieren in allen Farben, seit 1986 in Berlin (Germany).
American Cocker Spaniel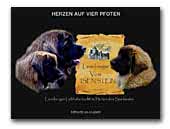 VOM ISENSTEIN Leonberger
Im Herzen des Saarlandes haben wir eine kleine, aber feine Leonbergerzucht. Unsere Hunde sind Familienmitglieder und leben mit uns im Haus.

Zweitweise haben wir kleine Löwen abzugeben. Wenn Sie mehr über uns wissen wollen, dann besuchen sie uns auf unserer Homepage.
Leonberger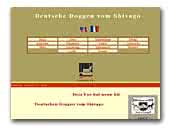 Deutsche Doggen vom Shivago
Deutsche Doggen vom Shivago DDC1888e.V

We breed Danes in black & harleqin with white colour.
Great Dane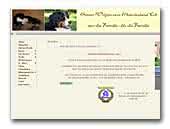 Berner Sennenhunde vom Münsterland Eck
Small family kennel from Germany.
Bernese Mountain Dog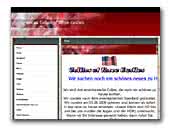 of Three Castles Collies
Rough Collie breeder in Germany.
Collie Rough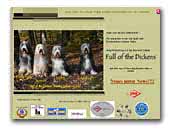 Full of the Dickens Bearded Collies
We have been breeding this terrific breed since 12 years. Within that time, we have had 10 litters, all of which we are very proud. We strive to breed healthy Bearded Collies with wonderful dispositions which are a joy to live with.

If you have any questions regarding our dogs and puppy-planning, then please don't hesitate to contact us. We are happy to hear from you.
Bearded Collie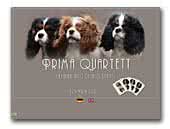 Prima Quartett - FCI/VDH
Black Forest - We live in Denzlingen/Baden-Württemberg/Germany. Denzlingen ist located in the black forest. We breed the colour blenheim and tricolour. Our puppies grow up in the family. So they learn to know the daily life in a family.
Cavalier King Charles Spaniel
« Prev 1 2 3 4 5 6 7 8 9 10 11 12 13 14 15 16 17 18 19 20 21 22 23 24 25 26 27 28 29 30 31 32 33 34 35 36 37 38 39 40 41 42 43 44 45 46 47 48 49 50 51 52 53 54 55 56 57 58 59 60 61 62 63 64 65 66 67 68 69 70 71 72 73 74 75 76 77 78 79 80 81 82 83 84 85 86 87 88 89 90 91 92 93 94 95 Next »