Dog Breeders > Germany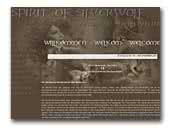 Spirit Of Silverwolf
Altdeutsche Schäferhunde
Unser Ziel sind große, starke, aufrechte Tiere mit geradem Rücken. Absolut unbestechliche, verlässliche, nervenstarke, wesensfeste, robuste und zum Verlieben schöne Bären, die kein Problem mit zwickenden Kinderhändchen haben.
Old German Shepherd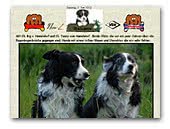 vom Skuddenhof Border Collies
Border Collie's of the Skuddenhof I grow for over 15 years passed this breed me more ale 20 show champions and 25 junior champion's. Success in all sports, as well as riding therapy and rescue dogs. I grow in colors; Red, blue, ee - red, and other colors.
Border Collie

vom Wächterberg American Akita
American Akitas are our love and passion. Our little kennel is situated in the east of Germany and our main purpose is to breed puppies of high quality both in appearance and temperament.
American Akita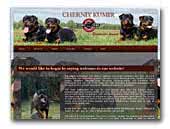 CHERNIY KUMIR Rottweiler kennel
Dogs in our kennel Interchampions, Champions of Russia, Eurasia, Ukrain, Belarus, Kazhahstan, Russian Rottweiler Klub, Young Champions of Russia, Ukrain, Belarus, Polish Rottweiler Club, Russian Rottweiler Club. Winners and prize-winners of biggest shows in Russia, Ukrain, Poland and World (ADRK Klubsieger zuchtschau, IFR World Championship).
Rottweiler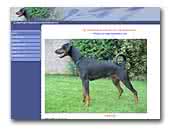 von Apoldastamm Dobermann kennel
Visit our site for information about our dobermann and the achievements. We are a kennel located in West Germany, close to the border of the Netherlands, where we strive for excellence in all facets of the Dobermann breed and sport.
Dobermann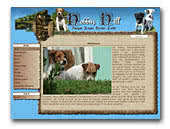 Hobbitshill Parson Russell Terrier
Hobbitshill is a small family kennel that makes its home in Trippstadt, near Kaiserslautern, Germany.We are dedicated to breeding sound, healthy Parson Russell Terriers that exemplify the breed standard. Our breedings are done with a specific purpose in mind and we thoroughly review pedigrees and health histories of the dogs we intend to breed.

All of our dogs are put through a minimum of health tests before we will consider breeding them. Equally important to us is temperament. We take special care to socialize all of our dogs. Our dogs are our family and all have time in our home. We have 3 females and one male who are permanent house dogs. We take great pride in the fact that all of our dogs are friendly, loving, even tempered and well adjusted family members.

Please feel free to contact us if you have questions regarding our breeding practices or just want to talk about Parson Russell Terrier.
Parson Russell Terrier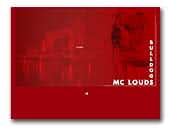 Mc Louds English & French Bulldog Kennel
High Quality bulldogs raised up in the middle of the family ...
English Bulldog
French Bulldog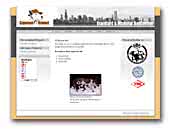 Capones Kennel
Wir züchten Standard- und Miniatur Bullterrier!
Wir haben es uns zur Aufgabe gemacht, einen familientauglichen und zeitgemäßen Bullterrier zu züchten. Besonderen Wert legen wir auf:
- Gesundheit
- Wesensstärke
- Schönheit
Bull Terrier / Miniature Bull Terrier
« Prev 1 2 3 4 5 6 7 8 9 10 11 12 13 14 15 16 17 18 19 20 21 22 23 24 25 26 27 28 29 30 31 32 33 34 35 36 37 38 39 40 41 42 43 44 45 46 47 48 49 50 51 52 53 54 55 56 57 58 59 60 61 62 63 64 65 66 67 68 69 70 71 72 73 74 75 76 77 78 79 80 81 82 83 84 85 86 87 88 89 90 91 92 93 94 95 Next »