Dog Breeders > Germany

del Purgatorio - Bloodhound Kennel
Bloodhound Breeder in Germany breeding with healthy and robust American and European dogs. Visits to our kennel are very welcome, and we offer services like shipping, organizing transport according to import regulations of your country and keeping the dog for quarantine periods. Conctacts are welcome in German, English, French and Italian by email or phone.
Bloodhound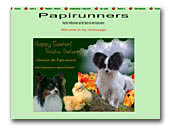 Papirunners
Small Papillonkennel in Germany with special international bloodlines. We love show and breed. You are invited to our website, you are welcome to visit my side.
Papillon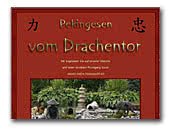 Pekingesen vom Drachentor
Hier stellen wir Ihnen unsere kleine Hobbyzucht vor.
Pekingese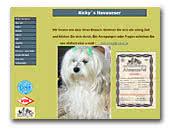 Ricky's Havaneser
Rickys Havaneser grüssen aus Berlin.
Bichon Havanais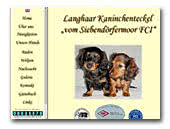 vom Siebendörfermoor FCI
Longhair Kaninchendachshund
Longhair Kaninchendachshund in red and black-tan.
Dachshund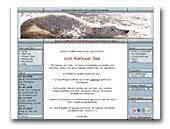 vom Niehuser See Berger Blanc Suisse
Zuchtstätte für Berger Blanc Suisse (Weisse Schweizer Schäferhunde) Schönheits, -und leistungsorientierte Zucht mit RWS / VDH Papieren.
White Swiss Shepherd Dog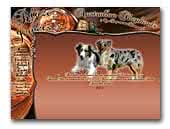 Blaze Jewels Australian Shepherds
We breed quality Australian Shepherds for show, sports and family dogs in West Germany. Welcome to my Side.
Australian Shepherd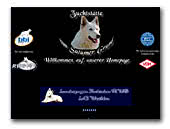 vom Sutumer Grund
Wir züchten seit 16 Jahren Weisse Schweizer Schäferhunde mit RWS/VDH Papiere. Unsere Hunde finden Sie in der ganzen Welt, zum Beispiel in Süd - Afrika und Japan. Mehr als 15 Nachwuchssieger mit Schutzhundprüfung (IPO) untermauern die Wesensqualität unserer Tiere.
White Swiss Shepherd Dog
« Prev 1 2 3 4 5 6 7 8 9 10 11 12 13 14 15 16 17 18 19 20 21 22 23 24 25 26 27 28 29 30 31 32 33 34 35 36 37 38 39 40 41 42 43 44 45 46 47 48 49 50 51 52 53 54 55 56 57 58 59 Next »