Dog Breeders > Germany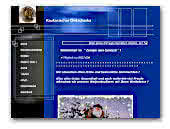 kaukasischerowtscharka.de
All about dogs of breed the Caucasian Mountain dog, Caucasian ovcharka, Shepherd, Sheepdog, Kavkazskaya ovcharka from Russia, photos from Chako, puppies and News.
Caucasian Shepherd Dog


Negro's
English Cocker and English Springer bred with love.
English Cocker Spaniel
English Springer Spaniel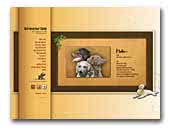 RETRIEVERHOF THIELE
Der Retrieverhof Thiele ist eine Rassehundezuchtstätte für Retriever im Spreewald, einer wunderschönen Naturlandschaft mitten in Deutschland.
Labrador Retriever
Golden Retriever
Nova Scotia Duck Tolling Retriever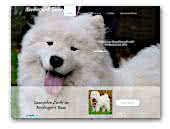 Samoyeds Of Nordic Spirit
Our little Samoyed and Laika kennel at the North-Sea side in Germany. Mushing with Samoyeds and Yakutian Laikas.
Samoyed
Yakutian Laika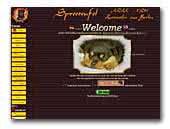 Spreeteufel ADRK Kennel
We live FOR our Rottweiler NOT FROM our Rottweiler. Spreeteufel was Klub Youthsieger, Europasieger, Bundessieger and gekoert. Visit our homepage and you will find very good old german bloodlines without Aki v.d. Peeler Hütte. Photos and information.
Rottweiler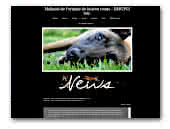 de l'origine de faucon rouge
Malinois Zwinger
Working Malinois, DMC, VDH, FCI.
Malinois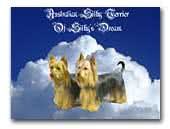 OF SILKY`S DREAM
Australian Silky Terrier
... dear terrier friend on the home page of Australian Silky Terrier OF SILKY'S DREAM. The ideal small dog for the whole family. Our habitation is knoll creek of a small city in Franconians. Here we breed on a smal scale frames with the breeding aim, from good blood lines, of breeding healthy, being - firm , robust and beautiful terriers.

Our dogs are raised in the family. We breed FCI according to the breeding regulations of the KfT, VDH, under compliance of the valid animal protection regulations and the acknowledged breeding order of the above-mentioned associations. As breeders we must fulfill certain conditions and editions so that our pups receive their acknowledged papers. Some must be produced at advance payment before a pup can be given. Responsible dog breeding requires a high financial and time-consuming use.

Our pups are given with papers VDH/KfT, worm-free, with inoculations. A VDH/KfT Ahnentafel confirms that to you your pup from a controlled breeding come. To delivery of our pups we are available still with pleasure also afterwards with council and action.
Australian Silky Terrier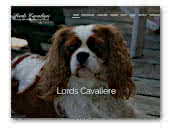 Lords Cavaliere in Germany
German Cavalier King Charles Spaniel Kennel House of Lords & County Lords.
Cavalier King Charles Spaniel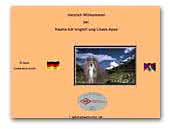 Kaama tch`ungtch`ung Lhasa Apso
1997 kam unser erster Lhasa Apso zu uns, wir haben uns in sein Wesen und Charakter verliebt. Seit 1999 züchten wir diese aristokratische Rasse um ihre Ursprünglichkeit und ihr einzigartiges Wesen zu erhalten unter dem Namen Kaama tch`ungtch`ung was "kleiner Stern" bedeutet. Wir züchten im internationalen Klub für tibetische Rassen, VDH und FCI

Unser jeweiliger Wurf wird sorgfältig geplant um Risiken so gering als möglich zu halten.

Liebevoll umsorgt wachsen unsere Welpen bei uns im Haus und Garten auf. Unser kleines Hunderudel fördert die Sozialisierungsphase wesentlich. Wir ermöglichen unseren Welpen dass sie verschiedene Eindrücke sammeln können, so das sie für ihr Lebens bestens geprägt sind.

Unsere Welpen verlassen uns nicht vor der 10. Woche. Wenn Sie Fragen zum Lhasa Apso haben, würden wir uns über einen Kontakt mit Ihnen freuen.
Lhasa Apso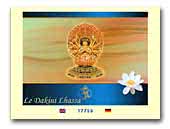 Le Dakini Lhassa
Lhasa Apso Breeder in Germany.


Lhasa Apso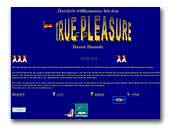 True Pleasure Basset Hounds
Presentation of my Basset Hound breed. All my dogs, progeny, all news in our kennel, interest links ...
Basset Hound
.

.