Dog Breeders > Germany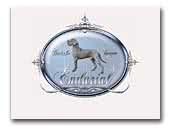 ENDURIAL
Specialbreed of noble Great Danes
Our breeding goal ist he impressive, proud, strong, noble, harmonic, healthy, longliving and gentle Great Dane, which is leaving a unique mark and permanent impression: An ENDURIAL-Dog!

We're mating exclusively excellent and chosen Great Danes of European Blood- & Championlines of the FCI/VDH. We present our dogs successfully at International shows. The offspring of our Danes lives on several different continents and is successful, too.

Our dogs and puppies live with us, grow up in the house, garden, dog-house with outrun, other dogs and animals. They are our permanent companions.

Thus they learn quickly to get a along with their neccessary environment and will be given to their new homes well-conditioned at the age of 8 weeks, including a health certificate.

We will assist our puppy buyers at any time!
Great Dane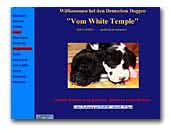 Deutsche Doggen Vom White Temple
VDH/KYDD
We breed Danes in black & harleqin with white colour.
Great Dane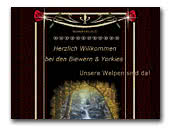 vom Jakobsquellchen
Biewer-Yorkshire Terrier
Wir führen eine kleine Liebhaberzucht dieser wunderschönen Rasse und bereiten in den ersten Wochen die Welpen optimal auf ihr weiteres Leben vor, indem wir sie mit ausgesprochen vielen Dingen und Situationen bekannt machen, sie optimal prägen und umfangreiche  Gesundheitsvorsorge betreiben.

Auch über diese Zeit hinaus besteht eine Telefon-Hotline ein Hundeleben lang und stehen Ihnen somit jederzeit mit Rat und Tat zur Seite!

Die Welpen sind bei Abgabe geimpft, gechipt und erhalten vollständige Papiere. Schauen Sie sich unsere Lieblinge ganz unverbindlich an, Sie sind Herzlich Willkommen. Bei uns wird nicht auf Masse gezüchtet, sondern aus Liebe zum Hund!

Für weitere Informationen und Fragen stehe ich Ihnen gerne zur Verfügung.
 P.Schwarz
Yorkshire Terrier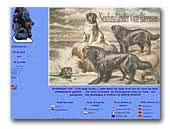 Neufundländer vom Bärensee
Neufundländer Hobbyzucht vom Bärensee, seit 1971. Unsere Bärens gibt es in den Farben schwarz und schwarz / weiss.
Newfoundland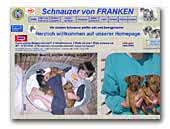 von FRANKEN
Standard Schnauzer & Miniature Pinscher
We breed Standard Schnauzer pepper and salt and black for family and show, miniature pinscher red and black and tan. Our schnauzer are raced in the family with best socialisation. Please vistit out homepage!
Standard Schnauzer
Miniature Pinscher
« Prev 1 2 3 4 5 6 7 8 9 10 11 12 13 14 15 16 17 18 19 20 21 22 23 24 25 26 27 28 29 30 31 32 33 34 35 36 37 38 39 40 41 42 43 44 45 46 47 48 49 50 51 52 53 54 55 56 57 58 59 60 61 62 63 64 65 66 67 68 69 70 71 72 73 74 75 76 77 78 79 80 81 82 83 84 85 86 87 88 89 90 91 92 93 94 95 Next »