Dog Breeders > Germany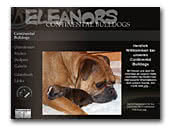 Eleanors Continental Bulldogs
Welcome to Eleanors Bulldogs
Breeder of Continental Bulldogs in the middle of Germany. We breed Bulldogs of excellent characters, health and type. Our dogs grow up within the family, they are very social and high quality dogs. If you want more information please contact us.
Continental Bulldog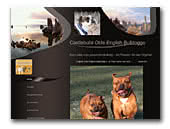 Castlebulls Olde English Bulldogges
Small, exclusive breeder of Original Leavitt Olde English Bulldogges and English Bulldogs Olde Type, all colours, home of international champions. Our dogs are family members and live in the house, our puppies are raised among the family, no kennels.

Our puppies come with certified, trustable pedigrees (OEBKC, OBCE, CDHPR), EU-passport, microchip, all vaccinations, vet-checked. All breeding stock is X-rayed (HD/ED) and evaluated and temperament testet. They are very social among dogs and adore children. We only consider the best hands for our few puppies. Bulldogs are our passion!
Olde English Bulldogge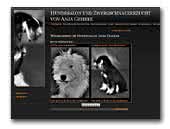 Kennel von Silverstone
We are Breeding miniature Schnauzer black and silver in Germany. You find a lot of Fotos an Information on my Website. Sometimes we have Puppis available!

Have Fun of my Website :-)
Miniature Schnauzer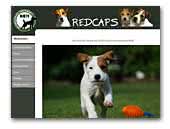 REDCAPS Parson Russell Terrier
& Jack Russell Terrier
REDCAPS is situated in Niedersachsen, 45min away from Osnabrück and not far awy from the Netherlands. We are member of the JRTV. Our terriers are important members of our family. We love this great fellows in a tiny package.

With this site we like to invite you to take part on the fascination of the working Jack Russell Terrier.
Jack Russell Terrier
Parson Russell Terrier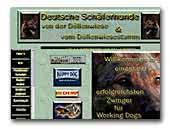 von der Döllenwiese
Deutsche Schäferhunde
One for the best workingline Kennels.
German Shepherd Dog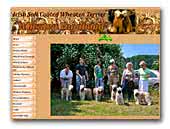 Kennel WHEATEN VAGABOND
Welcome to Irish Soft Coated Wheaten Terrier from Wheaten Vagabond. WebSite about Irish Soft Coated Wheaten Terrier, Showresults and Shows Gallery. For more informations, please visit our Website.
Irish Soft Coated Wheaten Terrier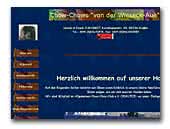 Chow-Chow kennel von der Wieseck-Aue
We breed rough and smooth Chow-Chows in family enviroment.
Chow Chow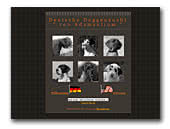 Deutsche Doggenzucht von Adamantium
We breed beautiful Great Danes in the coloure fawn and brindel and black and harlequin.
Great Dane
« Prev 1 2 3 4 5 6 7 8 9 10 11 12 13 14 15 16 17 18 19 20 21 22 23 24 25 26 27 28 29 30 31 32 33 34 35 36 37 38 39 40 41 42 43 44 45 46 47 48 49 50 51 52 53 54 55 56 57 58 56 60 61 62 63 64 65 66 67 68 69 70 71 72 73 74 75 76 77 78 79 80 81 82 83 84 85 86 87 88 89 90 91 92 93 94 95 Next »