Dog Breeders > Germany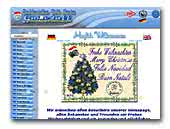 GAMESTAFF Staffordshire Bull Terrier
We are breeder of Staffordshire Bull Terriers in Germany (VDH/FCI). We invite you to visit our website.
Staffordshire Bull Terrier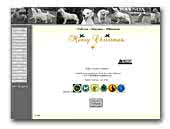 RAYNOX Golden Retriever
Breed since 1996. Swedish-English breedline.
Golden Retriever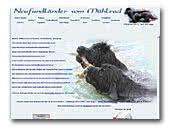 Neufundländer vom Mühlrad
Private Hobbyzucht seit 1996.
Newfoundland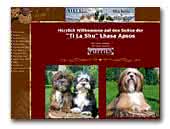 Ti La Shu Lhasa Apso
Lhasa Apso Kennel in Germany.
Lhasa Apso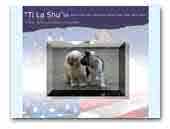 Ti La Shu Tibetan Terrier
Tibetan Terrier Breeder in Germany.
Tibetan Terrier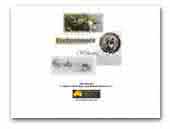 AUSTRALIAN CATTLE DOGS ENCHANTMENT
Awesome Red & Blue Heelers out of working parents with championship backgrounds. Excellent disposition, conformation & intelligence. Our dogs are wonderful companions as well as working dogs. Please visit our website for photos and additional information.
Australian Cattle Dog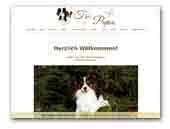 Tila's Papillons
Small Papillon Hobbykennel in Germany with some special champion bloodlines,take a look at our homepage to see our beautyfull butterflies.
Papillon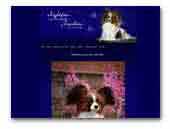 Nightfire's Papillons
Topwinning Papillons from Germany, small homekennel with finest international bloodlines, take a look at our website to see our familymembers!
Papillon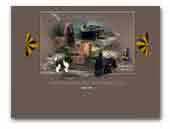 Only For You Zwergpudel
We breed Standard harlekin ( Partipoodle ), dwarf harlekin and black, Toy black and brown for pet home and show home. Our poodle are all Optigen tested and Patella free and our standards are hips checked also.
Standard poodle Dwarf poodle Toy poodle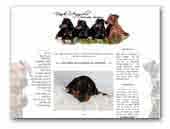 Dark Angels Kennel of German Pinschers
Dark Angels Deutsche Pinscher
A small family kennel that breed with passion for show and companionship. All pups are especially home raised and well socialized. This is one of the most important points of our selection, also our dogs live in total integration of our family.

We breed in black and tan and red for type, temperament and health only with examined dogs. Our Offspring speaks for itself. Please feel free to contact us. We are member of the PSK / VDH / FCI.


Eine kleine familiäre Liebhaberzucht stellt sich vor. Wir haben ab und an bestens geprägte und sozialisierte Deutsche Pinscher Welpen in Schwarz-Rot sowie Rot, an geeignete Liebhaber abzugeben. Unsere Zuchthunde werden nicht nur den verbandsinternen Pflichtuntersuchungen unterzogen, sondern auch weiteren freiwillingen Untersuchungen.

Unsere Welpen werden im Haus geboren und wachsen auch dort liebevoll betreut, inmitten unser Familie mit ständigem Auslauf im Garten und Welpenspielplatz, auf.

Wenn Sie Interesse an einem Deutschen Pinscher haben, können Sie sich jederzeit mit uns in Verbindung setzen, wir beantworten gerne Ihre Fragen und freuen uns auf Ihren Besuch.

Wir sind Mitglied im PSK / VDH / FCI.
Deutscher Pinscher
« Prev 1 2 3 4 5 6 7 8 9 10 11 12 13 14 15 16 17 18 19 20 21 22 23 24 25 26 27 28 29 30 31 32 33 34 35 36 37 38 39 40 41 42 43 44 45 46 47 48 49 50 51 52 53 54 55 56 57 58 56