Dog Breeders > Germany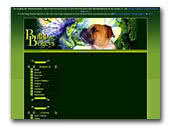 Bulldog-Bogeys
Willkommen bei Bulldog-Bogeys
Continental Bulldog family dogs from lover's breeding independent Swiss dog.
Continental Bulldog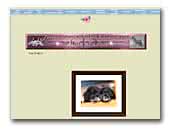 von Dages - Schecken / Parti Schnauzer, Zwergschnauzer Zucht
Wir Züchten Schecken Parti Schnauzer so wie Zwergschnauzer mit Herz und Verstand.Züchtung seit 12 J.Alle Besucher Willkommen.
Kennel von Dages.
Miniature Schnauzer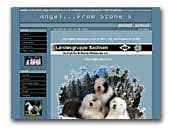 ANGEL...FROM STONE'S VDH/FCI
FCI Breeder of Old English Sheepdog in Germany. Homepage includes pedigrees, puppies, dogs, photos and more. Warm Welcome!
Old English Sheepdog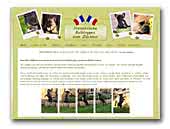 Belle-Colore
Französische Bulldoggen black&tan
Wir haben zeitweise french bulldogs in black&tan mit uci zu vergeben.
French Bulldog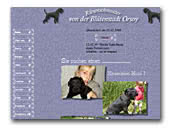 Riesenschnauzer v.d.Blütenstadt Orsoy
FCI/VDH
Seit 19 Jahren züchten wir schwarze Riesenschnauzer für Familie/Ausstellungen und Sport. Zeitweise haben wir Welpen aus Spitzenverbindungen.
Giant Schnauzer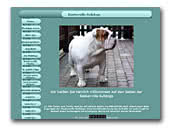 Baskerville Bulldogs
We are a breeder of English Bulldogs for over 25 years. Our aim is to breed standart sized and healthy bulldogs. You are welcome to take a look at our homepage and make your own oppinion about our bulldogs.
English Bulldog
« Prev 1 2 3 4 5 6 7 8 9 10 11 12 13 14 15 16 17 18 19 20 21 22 23 24 25 26 27 28 29 30 31 32 33 34 35 36 37 38 39 40 41 42 43 44 45 46 47 48 49 50 51 52 53 54 55 56 57 58 59 60 61 62 63 64 65 66 67 68 69 70 71 72 73 74 75 76 77 78 79 80 81 82 83 84 85 86 87 88 89 90 91 92 93 94 95 Next »