Dog Breeders > Germany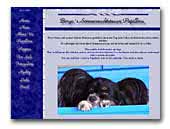 Borgo's Sommernachtstraum Papillons
Welcome to our papillon-kennel. We breed only few litters a year for show, agility and loving homes. Feel free to visit our website and learn more about our lovelies.
Papillon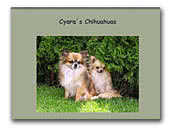 Cyara's Chihuahuas
Wir widmen uns der Zucht gesunder, charakterstarker und hochtypischer Chihuahuas in den Varietäten Langhaar und Kurzhaar im VDH / FCI. Unsere Hunde leben mit uns in Haus und Garten und begleiten uns recht erfolgreich zu Ausstellungen in viele Länder.
Chihuahua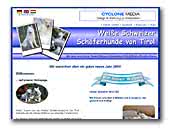 von Tirol - White Swiss Shepherd dog
White dreams of the White Swiss Shepherd dog breeder "von Tirol" - top dogs with rare blood lines out of lovingly family breeding!
White Swiss Shepherd Dog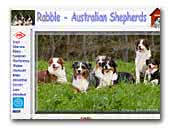 Rabble Australian Shepherd
Our dogs are raised in the family. We breed FCI according to the breeding regulations of the CASD, VDH, under compliance of the valid animal protection regulations and the acknowledged breeding order of the above-mentioned associations. As breeders we must fulfill certain conditions and editions so that our pups receive their acknowledged papers.

Our pups are given with papers VDH/CASD, worm-free, with inoculations. A VDH/CASD Ahnentafel confirms that to you your pup from a controlled breeding come. To delivery of our pups we are available still with pleasure also afterwards with council and action.
Australian Shepherd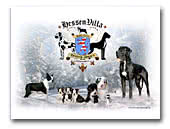 Hessen Villa
Boston Terrier & Great Dane Kennel
We love and live for our dogs. Visit our Web site.
Boston Terrier
Great Dane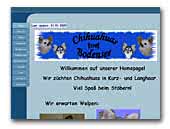 vom Bodensee Chihuahuas
Wir züchten Chihuahuas in Kurz- und Langhaar und haben zeitweise typvolle Welpen abzugeben.
Chihuahua
« Prev 1 2 3 4 5 6 7 8 9 10 11 12 13 14 15 16 17 18 19 20 21 22 23 24 25 26 27 28 29 30 31 32 33 34 35 36 37 38 39 40 41 42 43 44 45 46 47 48 49 50 51 52 53 54 55 56 57 58 59 60 61 62 63 64 65 66 67 68 69 70 71 72 73 74 75 76 77 78 79 80 81 82 83 84 85 86 87 88 89 90 91 92 93 94 95 Next »