Dog Breeders > Germany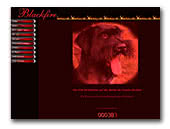 Riesenschnauzer von Blackfire
Schöne, leistungsstarke Riesenschnauzerhündin wird 2009 ihren ersten Wurf erwarten.
Giant Schnauzer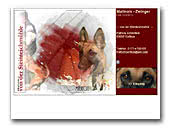 von der Steinteichmühle Malinois Kennel
Wir beschäftigen uns intensiv über einen langen Zeitraum mit der Rasse Malinois. Unser Ziel ist es gesunde, leistungsstarke Malinois zu züchten die den Herrausforderungen des Lebens gewachsen sind. Wir züchten mit DMC/VDH/FCI Papieren.
Belgian Shepherd Dog - Malinois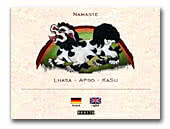 Kennel von Tri-Song and Kennel Othangi's
We are breeder of the old Lhasa Apso type.
Lhasa Apso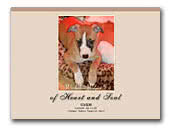 of Heart and Soul Whippets
Small Whippet kennel in thr north of germany. VDH/FCI/DWZRV
Whippet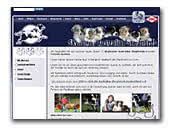 Skyhunter Australian Shepherds
Skyhunter Australian Shepherds ehemals Colonia Aussies. A little Australian Shepherd Kennel in Germany Member of FCI and ASCA

Unser kleiner Aussie Kennel liegt in Bergisch Gladbach am Stadtrand von Köln.

Unser Ziel ist es, einen gesunden und wesensfesten Aussie zu züchten, der sich sowohl in der Familie, im Sport als auch im Showring bewährt. Wir betreiben selber erfolgreich Obedience, Disc Dogging und Agility. Durch Seminare bilden wir uns ständig in Hundesport, Austellungswesen und Genetik weiter. Wir züchten unter dem VDH im Club für Australian Shepherds Deutschland e.V. .
Australian Shepherd
« Prev 1 2 3 4 5 6 7 8 9 10 11 12 13 14 15 16 17 18 19 20 21 22 23 24 25 26 27 28 29 30 31 32 33 34 35 36 37 38 39 40 41 42 43 44 45 46 47 48 49 50 51 52 53 54 55 56 57 58 59 60 61 62 63 64 65 66 67 68 69 70 71 72 73 74 75 76 77 78 79 80 81 82 83 84 85 86 87 88 89 90 91 92 93 94 95 Next »