Dog Breeders > Germany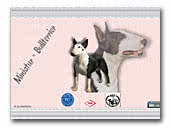 Bullybande Miniatur Bullterrier
Kleine Miniatur Bullterrier Hobbyzucht in Deutschland. Unsere Hunde leben mit uns im Haus, kennen Kinder und Katzen. Wollen sie mehr über uns und unsere Hunde erfahren? Dann schauen sie einfach auf unserer HP vorbei.
Miniature Bull Terrier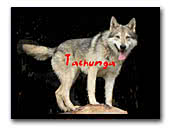 Tachunga Saarlooswolfdog
Saarlooswolfdog breeder in Germany.
Saarlooswolfdog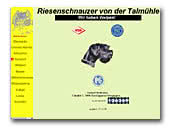 Riesenschnauzer von der Talmühle
Riesenschnauzer und Schnauzer schwarz von der Talmühle for show and family.
Giant Schnauzer
Schnauzer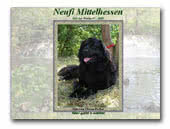 Neufundländer vom Oberen Perftal
Wir züchten aus Liebe und Überzeugung den europäischen Typ in schwarz und braun.
Newfoundland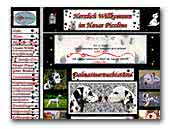 Picolino Dalmatiner
Dalmatians sience 1998 from Germany.
Dalmatian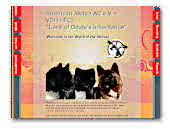 Lord of Odate's inheritance American Akita
... American Akita ... picture as extensive as possible about our breeding and show event and we want to answer questions concerning the American Akita and about owning dogs, education and health ...
American Akita
« Prev 1 2 3 4 5 6 7 8 9 10 11 12 13 14 15 16 17 18 19 20 21 22 23 24 25 26 27 28 29 30 31 32 33 34 35 36 37 38 39 40 41 42 43 44 45 46 47 48 49 50 51 52 53 54 55 56 57 58 59 60 61 62 63 64 65 66 67 68 69 70 71 72 73 74 75 76 77 78 79 80 81 82 83 84 85 86 87 88 89 90 91 92 93 94 95 Next »