Dog Breeders > Germany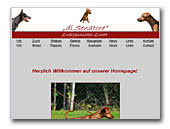 di Senatore Miniature Pinscher
Welcome to Miniature Pinscher Kennel "di Senatore" (FCI/VDH/PSK). We are a small family run Kennel, our dogs live with us as family members and are socialised with children from birth. So they know a lot of the common life and are very good socialized.

To see our breeding, stud dogs, puppies and kennel news go to our website. We hope you will enjoy your stay at our Homepage and find the information you need, otherwise feel free to contact us.
Miniature Pinscher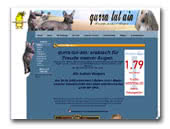 qurra-tul-ain
We breed wonderful hairless dogs. All dogs raised up in our family with much love and care. They live with us in our house and garden as a part of our family. Our breeding based on fantastic international champions with very interesting and finest bloodlines. The dogs are healthly. They are very beautiful and have an excellent charakter. We are member of the VDH and CER.

Wir züchten wundervolle mexikanische Nackthunde und chinesische Schopfhunde. Alle Hunde werden in der Familie mit viel Liebe und Sorgfalt aufgezogen. Sie leben mit uns in unserem Haus und Garten und sind Teil unserer Familie. Die Elterntiere sind internationale Champions mit sehr interessanter und hochwertiger Abstammung. Die Hunde sind gesund und sehr schön mit einem hervorragenden Charakter. Wir sind Mitglied im VDH und im Club für Exotische Rassehunde.
Xoloitzcuintle
Chinese Crested Dog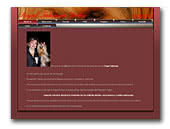 Royal Talisman
Welcome to the VDH and FCI Yorkshire Terrier Breeder's home Royal Talisman!
Yorkshire Terrier

CALYPSO Lakeland terriers
Small top quality breeding of Lakeland terriers in Germany. We also have a Trim, specialising in terriers. Welcome to visit our webpage.
Lakeland Terrier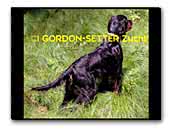 Vom Murnauer Moos
FCI/VDH Gordon-Setter Kennel
Wir haben eine reine Liebhabersucht und sind spezialisiert auf die Rasse Gordon-Setter. Unsere Hunde leben im Haus. Zwingerhaltung lehnen wir strikt ab. Bei Interesse nehmen sie mit uns Kontakt auf oder besuchen uns und unsere schwarzen Freunde.
Gordon Setter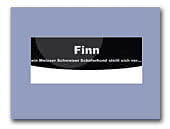 Finn vom Sutumer Grund
Young White Swiss Shepherd Male available for stud! Excellent exterieur and selfconfident, firm character, groundcovering, elastic gaits and very much "will to please"! In training for IPO 1, FCI/BBI-registered. Have a look at our website and get known our boy :-)
White Swiss Shepherd Dog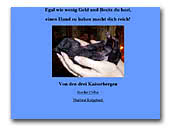 von den drei Kaiserbergen Thai-Ridgeback
Selten, exotisch, ausdruckstark.
Thai Ridgeback Dog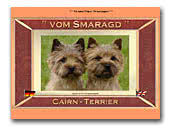 vom Smaragd Cairn Terrier
Info's about our beautiful Cairn Terrier with showresults and breeding-programm. All the time you find our News.
Cairn Terrier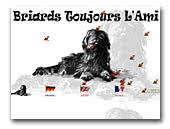 Toujours L'Ami Briards
Wellcome! We are breeding black and tawny Briards since 1994.
Briard
« Prev 1 2 3 4 5 6 7 8 9 10 11 12 13 14 15 16 17 18 19 20 21 22 23 24 25 26 27 28 29 30 31 32 33 34 35 36 37 38 39 40 41 42 43 44 45 46 47 48 49 50 51 52 53 54 55 56 57 58 59 60 61 62 63 64 65 66 67 68 69 70 71 72 73 74 75 76 77 78 79 80 81 82 83 84 85 86 87 88 89 90 91 92 93 94 95 Next »