Dog Breeders > Germany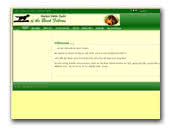 of the Black Fellows Gordon Setter
Her you will find infos about our kennel and our dogs. Breeding Gordon Setters is our favourite hobby.
Gordon Setter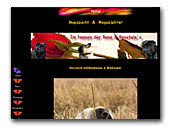 Rosepugs Mopszucht
Wir züchten aus Liebe und Leidenschaft zur Rasse, mit der Verantwortung und dem Ziel gesunde und schöne Möpse zu züchten.

We breed with love and passion. Our goal and responsibility is to breed healthy and beautiful pugs.
Pug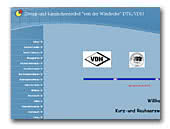 Kennel von der Windecke
Smooth-and wirehaired Dachshunds Zwerg-and Kaninchen.
Dachshund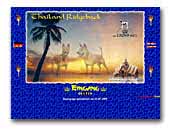 vom Crown Hill Thailand Ridgeback
Eine seltene, aussergewöhnliche, ausdruckstarke, exotische Hunderasse vom Uhrtyp.
Thai Ridgeback Dog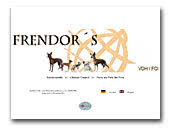 Frendor's
Breeder of Top Quality hairless dogs, sinc we more than 15 years. Our Dogs are registrered with FCI/VDH.
Chinese Crested Dog
Mexican Hairless Dog
Peruvian Hairless Dog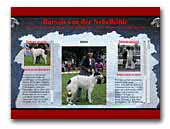 von der Nebelhöhle Barsoi
Barsoi Zuchstätte von der Nebelhöhle - Borzoi Kennel von der Nebelhöhle. Reich illustrierte und informativ gestaltete private Homepage zu meiner Hobby Barsoizucht. Mitglied im Deutschen Windhungzucht- und Rennverband (DWRZV) Von Zeit zu Zeit haben wir standartsnahe, wesensfeste und sehr gut sozialisierte Welpen abzugeben.

Unsere Hunde wachsen bei uns im Haus mit Kindern und Katzen auf. Gerne informieren wir Sie auch persönlich über den schönsten Hund des Zaren!
Borzoi
« Prev 1 2 3 4 5 6 7 8 9 10 11 12 13 14 15 16 17 18 19 20 21 22 23 24 25 26 27 28 29 30 31 32 33 34 35 36 37 38 39 40 41 42 43 44 45 46 47 48 49 50 51 52 53 54 55 56 57 58 59 60 61 62 63 64 65 66 67 68 69 70 71 72 73 74 75 76 77 78 79 80 81 82 83 84 85 86 87 88 89 90 91 92 93 94 95 Next »