Dog Breeders > Germany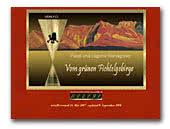 Vom grünen Fichtelgebirge
Poodle und Lagotto Romagnolo
We breed over 20 years Poodles, in a small breeding. The Lagotto is new in my Kennel and we like it so much.

The Kennelname - Vom grünen Fichtelgebirge- stand for much Champions.
Poodle
Romagna Water Dog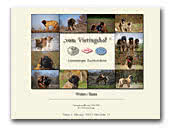 vom Vietingshof Leonberger Zucht
Wir stellen  hier unsere Liebevolle Hobbyzucht in VDH-FCI-DCLH vor. Auf unsere  Seite können Sie mehr über uns, unsere Leo´s und unsere Zucht  erfahren. Informationen zur Rasse Leonberger, umfangreiche Bildergalerie, sowie aktuelle Zuchtpläne.
Leonberger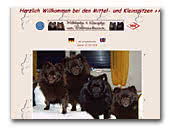 vom Bollmannbrunnen
Mittelspitze und Kleinspitze
Individual breeding, home of brown Mittelspitzes an Kleinspitzes.
German Spitz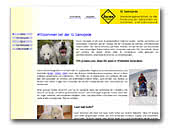 IG Samojede
German Website of a community of interests of active mushers and breeders in Austria, Germany and Switzerland with the goal to promote the Samoyed as active sled- and working-dog. Many links and information on the breed, character, activities, history and samojedic ethnias.

Webseite der IG Samojede, die von einer Gruppe von aktiven Hundesportlern und Züchtern aus D, A und der CH ideell getragen wird. Viele Links und Informationen zur Rasse, Wesen, Geschichte, sportlichen Aktivitäten und zu den samojedischen Ethnien.
Samoyed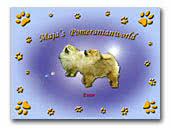 Maja's Poms
Small kennel of Pomeranian in Germany.
Pomeranian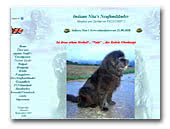 Indians Nita's Neufundländer
Neufundländer (Hobbyzucht). Private Seite über unsere Zucht, unsere Neufundländer und allgemeine Themen zur Rasse Neufundländer. Zeitweise schwarze und braune Neufundländerwelpen abzugeben. International eingetragene und anerkannte Neufundländerzucht in der FCI!
Newfoundland
« Prev 1 2 3 4 5 6 7 8 9 10 11 12 13 14 15 16 17 18 19 20 21 22 23 24 25 26 27 28 29 30 31 32 33 34 35 36 37 38 39 40 41 42 43 44 45 46 47 48 49 50 51 52 53 54 55 56 57 58 59 60 61 62 63 64 65 66 67 68 69 70 71 72 73 74 75 76 77 78 79 80 81 82 83 84 85 86 87 88 89 90 91 92 93 94 95 Next »