Dog Breeders > Germany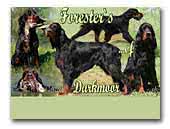 Forester`s ... of Darkmoor Gordon Setter
Gordon Setter for show, hunt and familiy since 1984.
Gordon Setter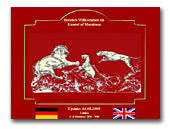 Rhodesian Ridgeback Kennel of Mombasa
The Kennel of Mombasa breeds since 1991 Rhodesian Ridgebacks for family, breeding and show. From our breeding many breeding founders, as well as numerous show champions are descended.

Qualities like robustness, friendliness, correct anatomy, high-class character and a descent from the best lines of the world are conditions, each of our dogs must fulfil, to be taken up in our breeding programme.
Rhodesian Ridgeback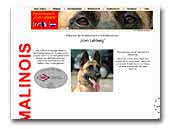 Malinoiszucht Vom Lahberg
Wir züchten reinrassige Malinois(kurzhaarige Belgische Schäferhunde) in einem vom F.C.I & VDH geschützten Zwinger aus alten französischen, belgischen und holländischen Arbeits- bzw. Leistungslinien.

We breed thoroughbred Malinois in one of the F.C.I and VDH of protected kennel from old French, Belgian and Dutch working lines.
Belgian Shepherd Dog - Malinois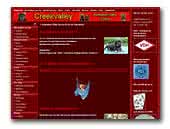 Creekvalley Australian Silky Terrier
Hello, we are a small Kennel in Germany. In 2008 we had our first Litter. Please fell free to visit our homepage with many Pictures and Information of our Dogs.
Australian Silky Terrier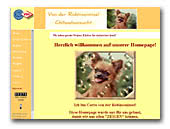 Von der Robinsoninsel Chihuahuas
A short hair and long hair chihuahua's breeding with excellent international lines. The dogs become big in the family. No kennel position. Are delivered with 12 weeks housebroken only in affectionate hands.

Eine Kurz- und Langhaar Chihuahuazucht mit ausgezeichneten internationalen Linien. Die Hunde werden in der Familie groß. Keine Zwingerhaltung. Werden mit 12 Wochen stubenrein nur in liebevolle Hände abgegeben.
Chihuahua
« Prev 1 2 3 4 5 6 7 8 9 10 11 12 13 14 15 16 17 18 19 20 21 22 23 24 25 26 27 28 29 30 31 32 33 34 35 36 37 38 39 40 41 42 43 44 45 46 47 48 49 50 51 52 53 54 55 56 57 58 59 60 61 62 63 64 65 66 67 68 69 70 71 72 73 74 75 76 77 78 79 80 81 82 83 84 85 86 87 88 89 90 91 92 93 94 95 Next »