Dog Breeders > Germany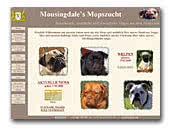 Mousingdale's Mopszucht
Liebevolle Zucht mit Herz und Verstand.

Auf unserer Website finden sie alles über unsere Hunde, aber auch noch ein bisschen mehr:-) So gibt es bei uns auch Gedichte, Sachen zum Schmunzeln, Wissenswertes über Gesundheit und Ernährung, und viele, viele Bilder ...
Pug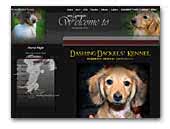 Dashing Dackels' Kennel
We have been breeding miniature dachshunds for pet, show or breeding for over 20 years. We have champion lines such as Ralines and Sniff N' Tell. Our specialty here in Germany are the English Cream and piebalds dachshunds. All of our dogs are raised under foot and not in kennels or kennels.
Miniature Dachshund
« Prev 1 2 3 4 5 6 7 8 9 10 11 12 13 14 15 16 17 18 19 20 21 22 23 24 25 26 27 28 29 30 31 32 33 34 35 36 37 38 39 40 41 42 43 44 45 46 47 48 49 50 51 52 53 54 55 56 57 58 59 60 61 62 63 64 65 66 67 68 69 70 71 72 73 74 75 76 77 78 79 80 81 82 83 84 85 86 87 88 89 90 91 92 93 94 95 Next »