Dog Breeders > Germany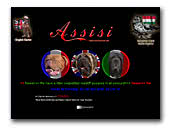 Assisi - Molosser
Breed of Quality Englich Mastiff, Neapolitan Mastiff and Dogue de Bordeaux, Member of VDH / FCI.
English Mastiff
Neapolitan Mastiff
Dogue de Bordeaux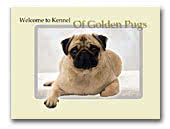 Kennel Of Golden Pugs
Kennel "Of Golden Pugs" Germany VDH/FCI - black & fawn Pugs.

Wir eine kleine Hobbyzucht in Südbaden. Wir züchten mit exklusiven gesunden Elterntieren besonders schöne Nachkommen. Unser Motto: Klasse statt Masse!
Pug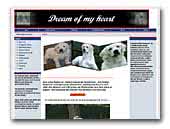 Dream of my heart - Golden Retriever
Dream of my heart - Goldenretriever seit 2005, Welpenplanung, Welpen, Welpenzucht. Liebevolle kleine Hobbyzucht im Herzen von Lübeck. (Schleswig-Holstein) Wir sind angehende Golden Retrieverzüchter und unser Ziel ist es gesunde, typvolle und wesensfeste Retriever zu züchten.

Unsere Welpen wachsen im Haus und im Garten auf. Sind gut sozialisiert wachsen mit Kindern und anderen Tieren auf.
Golden Retriever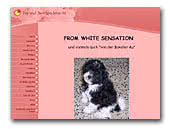 From White Sensation - VDH/VDP
We breed toypoodle in silver and black. Dwarfpoodle in harlekin (Partipoodle), black/tan and white.
Poodle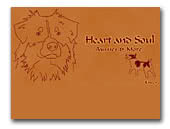 Heartandsoul Aussies
Quality Australian Shepherd in Germany.
Australian Shepherd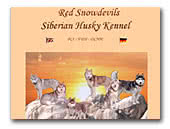 Red Snowdevils Siberian Husky Kennel FCI
A small Family Kennel of Siberian Huskies. All about our Huskies, Breeding Plan and Shows.
Siberian Husky
« Prev 1 2 3 4 5 6 7 8 9 10 11 12 13 14 15 16 17 18 19 20 21 22 23 24 25 26 27 28 29 30 31 32 33 34 35 36 37 38 39 40 41 42 43 44 45 46 47 48 49 50 51 52 53 54 55 56 57 58 59 60 61 62 63 64 65 66 67 68 69 70 71 72 73 74 75 76 77 78 79 80 81 82 83 84 85 86 87 88 89 90 91 92 93 94 95 Next »