Dog Breeders > Germany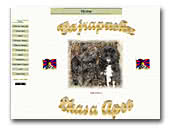 Vajrapasha Lhasa Apso
Small lhasa apso kennel in the south of Germany.
Lhasa Apso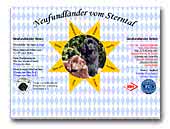 Neufundländer vom Sterntal

We Newfoundland Breeding at the VDH / VND. We have our HP also in English and French translate. We have puppies in brown and black. Our puppies are at best Sozialisiert un levy.

Familienbezogene Zucht von braunen und schwarzen Neufundländern. Weitere Infos auf der HP.
Newfoundland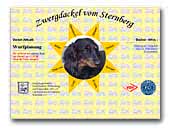 Zwergdackel vom Sternberg
Zwergdackel in schwarz-rot langhaar und Schwarztiger Mit Papieren vom VDH/DTK aus Familienbezogener Zucht.
Teckel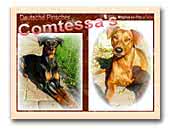 Comtessa's Deutsche Pinscher
Kleine, familiäre Liebhaberzucht des Deutschen Pinscher's.
German Pinscher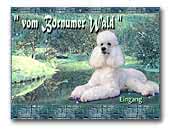 Kennel vom Bornumer Wald
Breeder of Quality Standard Poodle in White.
Standard Poodle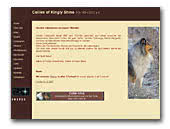 of Kingly Shine Collies
Rough Collie breeder in Germany since 1997.
Collie Rough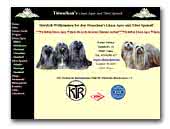 Tienschan's Lhasa Apso und Tibet Spaniel
We breed Lhasa Apso and Tibetan Spaniel and are member of VDH / KTR / FCI.
Lhasa Apso
Tibetan Spaniel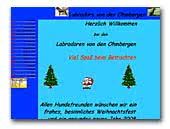 Labradore von den Ohmbergen
Wir züchten labradore in den Farben schwarz, chocolate und gelb. Größter Wert wird auf Gesundheit, FCI-Standard und Familienfreundlichkeit gelegt. DRC Soltau e.V.
Labrador Retriever
« Prev 1 2 3 4 5 6 7 8 9 10 11 12 13 14 15 16 17 18 19 20 21 22 23 24 25 26 27 28 29 30 31 32 33 34 35 36 37 38 39 40 41 42 43 44 45 46 47 48 49 50 51 52 53 54 55 56 57 58 59 60 61 62 63 64 65 66 67 68 69 70 71 72 73 74 75 76 77 78 79 80 81 82 83 84 85 86 87 88 89 90 91 92 93 94 95 Next »