Dog Breeders > Germany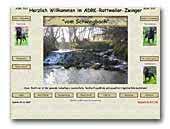 Vom Schwingbach
ADRK-Rottweiler-Zwinger
Unser Zuchtziel ist der gesunde, belastbare, wesensfeste, familienfreundliche und umweltverträgliche Gebrauchshund.
Rottweiler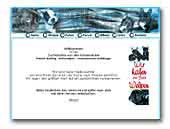 bullywelpen.de
French Bulldog Welpen vom Hobbyzüchter. Wir nehmen auch Ihren Hund in Pension.
French Bulldog


PEDORO HAVANESER FCI/VDH/VK
The Havanese is a dear and flexible companion for the whole family. Cccasionally we have puppies of excellent breed dogs. The dogs live with us in a house and are a part of our family.

We attach importance to healthy and typeful puppies. Our breed is subject to the strict breed regulations of the VDH/VK. Investigations on Katarakt and Partella are natural. Look at yourselves our homepage!
Bichon Havanais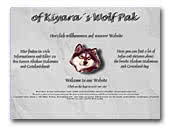 of Kiyara's Wolf Pak Alaskan Malamute
We are located in Germany. We are member of the FCI and DCNH.
Alaskan Malamute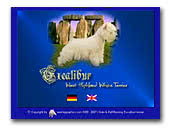 EXCALIBUR KENNEL
We loved their temperament, cheerful and cute looks, smart, intelligent eyes where you can see the challenge, as if the westies are always wondering: who is the boss here? You or me? You can never be bored if you have westies around.. Our lives are full of play and joy.

They can always give us and surprise us with something new that we have never experienced before. Westies are full of surprise. Their bodies are restless; their souls wonderful, their hearts are brave and their minds- unreachable! To me they look like cute little devils who know how far they can go, but just to make sure who they are always tease you. And they are always so lovely and you can never get mad at them.

Westies have given me many wonderful moments, not just me, but anyone who has a westie. And they will share those moments with all of you who decide to have a westie and make him or her a part of your family. I would also like to thank everyone who decided to have one of my Westies, to take care of them and love them just like I did when they were still little.
West Highland White Terrier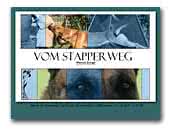 vom Stapperweg Malinois Kennel
DMC/FCI Kennel, with best french, german and belgian working lines.
Belgian Malinois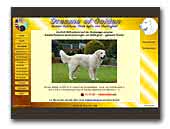 Agilo von Wellinghof
Golden Retriever stud dog (Deckrüde)
Vorstellung unseres Deckrüden mit Internationalen Champion Titel. Auf unserer Seite können Sie die Ausstellungserfolge, Bilder, Pedigree, den Rassestandart, sowie eine Beschreibung unseres Deckrüden sehen.
Golden Retriever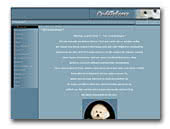 of Cuddlybears Bichon Frisè
Smaller with much love of led Bichon Frisé kennel in Germany.
Bichon Frisè
« Prev 1 2 3 4 5 6 7 8 9 10 11 12 13 14 15 16 17 18 19 20 21 22 23 24 25 26 27 28 29 30 31 32 33 34 35 36 37 38 39 40 41 42 43 44 45 46 47 48 49 50 51 52 53 54 55 56 57 58 59 60 61 62 63 64 65 66 67 68 69 70 71 72 73 74 75 76 77 78 79 80 81 82 83 84 85 86 87 88 89 90 91 92 93 94 95 Next »