Dog Breeders > Hungary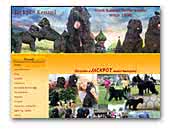 Jackpot kennel
Welcome on our site!

We are breeding Black Russian Terriers since 1990 in Hungary. Feel free to see our dogs, puppies, show results!
Russian Black Terrier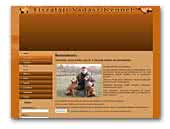 Tiszatáji Vadász kennel
Active hunting dogs with excellent show and working results.
Hungarian Short Haired Vizsla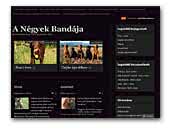 Piperkőc Kennel
Wirehaired Hungarian Vizsla and Labrador retriever. Hunting dogs for show and for work. Zöldmáli Csanád at stud for qualified wirehaired bitches.
Hungarian Wirehaired Vizsla
Labrador Retriever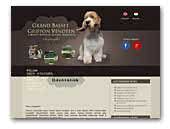 Happy Wonder kennel
Happy Wonder kennel The name giver of Happy Wonder kennel is my spaniel Happy died almost at the age of 17. His name has its history but this site is not about him. He had a beautiful long life, although I feel the time we spent together is so little and not enough. I have never thought there will be a dog comparable to him.

I looked for a hilarious dog with floppy ears which is not a spaniel. This is the way how I found Grand Basset Griffon Vendéen in 2009. This breed was totally unknown in Hungary and I was so glad to see a funny GBGV in a Chappi tv spot. After a year of mailing and waiting, Dodó – Keiko Danda Bohemia –arrived in 2010 autumn. It is so hilarious to watch how Grand Basset Griffon Vendéen puppies trip over their dragging ears. They don't really know what to do with them. Of course as they are growing up they are more clever and clever and eventually the grown up GBDV are standing in front of us as if they are miracles, they are as playful as they were as puppies but they are more confident and can be pretty serious, enthusiastic and resolute if there is a task to do, love attending (dog) school and learning, love tracking, swimming, hiking, or just lying in the sun they are proud to be champions at exhibitions- in one word they are "happy wonders".

The aim of establishing our kennel in Hungary is to experience GBGV as a dog partner. Furthermore our aim is to breed dogs that can represent this breed with dignity both in Hungary and in other parts of the world.
Grand Basset griffon vendéen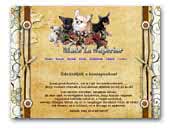 Made In Superior Chihuahua
High quality, healthy chihuahua babies.


Chihuahua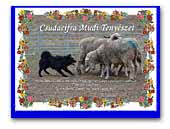 Csudacifra Mudi Kennel
Black and gaudy mudi puppies from excellent parents with well work abilities on sale.
Mudi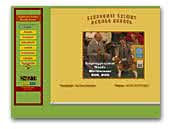 Széphegyi Szimat - Beagle Master Breeder
Golden Master Breeder. From my kennel several World Winner and European Winner beagle.
Beagle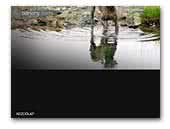 Barsony Barka Weimaraner Kennel
German bloodline dogs with excellent working performance and temperament, wonderful character and appearance - hunting, show and family life purposes.

Puppies available occasionally. More details available on our website.
Weimaraner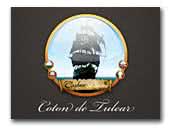 Carbone Bianco
We breed showquality puppies from the best lines of the world ...
Coton de Tuléar
.

.