Dog Breeders > Hungary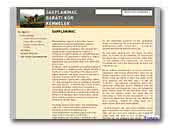 sarplaninac-kennel.hu
We have brought Sarplaninac dogs from several parts of Kosovo in order to breed characteristic, perfect moving offspring with good nervous system.

Akela Nأ©pe Kennel, Akela's people Kennel, Rأ³mai Mandula Kennel, Roman Almond Kennel, Kisbأ©ri Szأ¼rke, Farkas, Kisbأ©ri Grey Wolf Kennel.
Yugoslavian Shepherd Dog - Sharplanina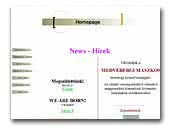 Medvebergi Maszkos Leonberger Kennel
We have a few leos at home, they are all loved, but we breed only those, who are successfull in dogshows, and who are perfectly healthy. Our aim is to have leos with very good temperament, health, and ability to show or breed them.

It is a familial kennel, they are family members here. I hope, if you want a puppy from us, you think the same.
Leonberger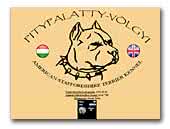 Pitypalatty-vأ¶lgyi
American staffordshire terrier kennel from Hungary.


American Staffordshire Terrier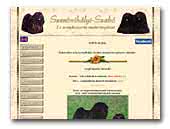 Szentmihályi-Szabó puli kennel
In 1987 I received my first Puli, Tengerdi-Hazi Morgo. A couple of years later, for Morgo az a mate, we obtained Diofastelki Hiros, who in my view even today, was the ultimate Female Puli. It is because of her that my life changed radically.

Currently we live near Budapest in Maglod, due to Puli breeding we had to give up our Matyasfoldi home in Budapest to provide adequate facilities for our Puli family.
Puli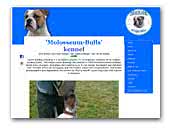 Molosseum-Bulls
The 1st sport bulldog (hungarian oeb) kennel in Southern Great Plain (Hungary). ... old Hungarian and the modern Dutch lines combinations.
Olde English Bulldogge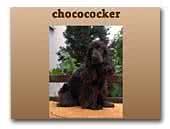 ChocoCocker Chocolate Cocker Spaniel
Chocococker Kennel - English Cocker Spaniel breeder specializes in the brown color. for more information please see our web sites.
English Cocker Spaniel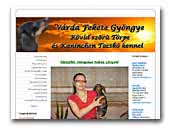 Várda Fekete Gyöngye Kennel
Várda Fekete Gyöngy Miniature and Kaninchen Dachshund Kennel.

Dachshund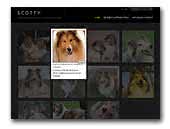 Scotty
Quality Rough Collie puppies from Hungary.


Collie Rough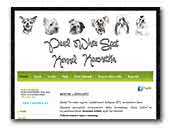 Pearl White Spot Kennel
Kedves Látogató!

Szakál Veronika és Süvöltős András tenyésztők vagyunk, családunkkal Budapest XVII. kerületében élünk. Kutyáink szocializált környezetben, külön berendezett, fűtött 2x20m2-es kutyaházban élnek, kennelek nélkül, saját kertrészben! Nálunk minden kutya családtag! 1994-óta foglalkozunk kutya tenyésztéssel, eleinte West Highland White Terrier (Westie) kutyákkal foglalkoztam csak, majd a kölönböző családi igények és kérések miatt, mindenki kapott egy kedvencet, így került családunkba az Angol Bulldog, Máltai Selyemkutya, Shih-tzu, Chihuahua és a Kínai meztelenkutya is. Kutyáink mind tenyésszemlézettek és díjnyertesek. A MEOE és a Hunor Dog Club által bejegyzettek. Évente 1 - 2 kutya alom születik fajtánként, célunk nem a szaporítás hanem a megfelelő tenyésztés, és persze, hogy a kutyáink is jól érezzék magukat. Az öreg "nyugdíjas" kutyáink a mai napig velünk együtt élnek, ők már megszolgáltak és a szívünkhöz nőttek, életüket elejétől a végéig nálunk, családban élik le. Bővebb információ az eladó kiskutyákról: e-mailen, vagy telefonon.

Üdvözlettel:
Szakál Veronika & Süvöltős András


Deat Visitor!

We are breeders Veronika Szakál&András Süvöltős With my family in Budapest (Hungary) since 1995, dealing with dog breeding. Our dogs are socialized environment, separate furnished, heated dog house they live, no kennels, garden section! We have every member of the family dog! West Highland White Terrier (Westie), English Bulldog, Maltese, Shih Tzu, Chihuahua and Chinese Crested farming. Our dogs are all winners. The MEOE and Hunor Dog Clubs registered. Pedigree, chip, passport available to the puppies! For more information on puppies for sale, contact e-mail.

Best regards:
Veronika Szakál & András Süvöltős
West Highland White Terrier
English Bulldog
Maltese
Shih Tzu
Chihuahua
Chinese Crested Dog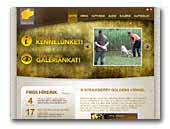 STRAWBERRY GOLDENS Kennel
Top quality Golden Retriever breeder.


Golden Retriever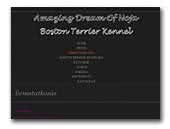 Amazing Dream of Noja
Boston Terrier Kennel
We are a new and small select kennel and we breed Boston Terrier. Our aim is to breed healthy and sound puppies. Our dogs live with us like a family member. For more information please check out our website.
Boston Terrier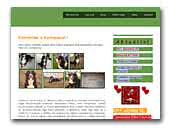 Bagolyvári berni kennel
The 2011th December 26 was born on the beautiful Bernese Mountain proprietary vendors babies - six boys, two girls -. Excellent parents! The 2012th March negotiable előjegyeztethetők now. Exclusively loving pet owners are welcome! For more information ...
Bernese Mountain Dog
.

.