Dog Breeders > Hungary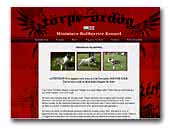 torpe-ordog.hu
I am Mr. Ferenc Földházi, living in south-east Hungary in a small village called Tabdi.

I was very interested in a masculine and powerful kind, the miniature bull terrier. I was always looking for this kind on the dog exhibitions and I tried to have as much information on them as possible. I really like this kind because of its attractiveness and appearance.

We have purchased our first female miniature bull terrier, Demon spring 2008. She gave us a lot of happiness and fun. She can always put a smile on our face as she is a real clown in a dog's body. There is no aggression in this kind, she very much likes playing with my children and being around people in general.

Today we have Natali and Frankenstein as well in our family.
Miniature Bull Terrier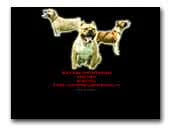 Body Bull Amsaff Kennel
Our Kennel is in Keszthely, on the south shore of Lake Balaton. We are engaged in breeding from 2000.

The main purpose of our kennel is breeding amstaffes with excellent appearance, well-contstructed, robust and muscular body. We definitely take good care to choose pairs to breed puppies that can be well-socialized and easily trained;they would love teh family living in, and later can prove its suitability on shows, like work-dogs, or simply like pets.
American Staffordshire Terrier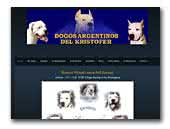 Del Kristofer Dogo Argentino Kennel
We started our Dogo Argentino kennel with two Argentine import dogos in 1996. Our dogs are family members, and they have been very successful at various dog shows too.

Our kennel is Master Beeders in Hungary since 2006. We believe that both health and standard regulations are equally essential. We like tracing the life of the dogs from our kennel and try to keep in friendly touch with the new owners. Welcome to our homepage!
Dogo Argentino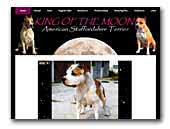 King of the Moon Amstaff Kennel
We have been breeding Amstaffs since 1999. It will be a pleasure answer your questions and help you to find a new friend. Socialization is very important for us. We select our dames and sires by genealogy, beauty and temperament.

KING OF THE MOON AMSTAFFS
Quality, healthy and competence.
American Staffordshire Terrier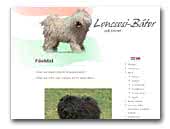 Loncsosi-Bátor Kennel
Home of the white, black, grey and fawn pulies.
Puli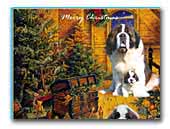 Mecsekaljai Büki Ma-No
Szentbernáthegyi Kennel
Matisa Norbert fajtiszta Bernáthegyi kutyákkal foglalkozó honlapja.
St. Bernard Dog

Barbatilla - francia bulldog kennel
Boldog, egészséges kiskutyákat, a legjobb gazdiknak!.
French Bulldog
« Prev 1 2 3 4 5 6 7 8 9 10 11 12 13 14 15 16 17 18 19 20 21 22 23 24 25 26 27 28 29 30 31 32 33 34 35 36 37 38 39 40 41 42 43 44 45 46 47 48 49 50 51 52 53 54 55 56 57 58 59 60 61 62 63 64 65 66 67 68 69 Next »