Dog Breeders > Hungary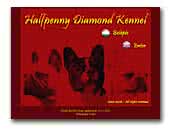 Halfpenny Diamond Kennel
2006-ban alapítottuk francia bulldog tenyészetünket. Tenyészkutyáink számos kiállítási eredménnyel rendelkeznek, állatorvosilag ellenőrzött tenyésztést folytatunk. Az egészséget épp olyan fontosnak tartjuk, mint a standard által előírtakat. A tőlünk származó kutyák életét szívesen követjük nyomon, és igyekszünk a gazdákkal jó kapcsolatot ápolni.

We started our French bulldog breed in 2006. Our pedigree dogs have been very successful at various dog shows. We practise dog breeding under tight veterinary control. We believe that both health and standard regulations are equally essential. We like tracing the life of the dogs from our kennel and try to keep in friendly touch with the new owners.
French Bulldog

B.B.'s Angels Chihuahuas
Chihuahua kennel in Hungary.
Chihuahua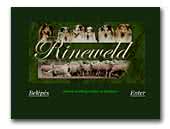 Rineweld Collie kennel
Show and Working collie breeder in middle-east Europe. Rineweld collie kennel in Hungary.
Collie Rough
Shetland Sheepdog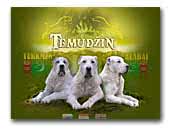 TEMUDZIN ALABAI
We breed alabais many years and we love this breed soo much! We work with turkmenian line from the best turkmenian dogs. Our dogs are healthy with many shows results! We invite you to our homepage!
Central Asia Shepherd Dog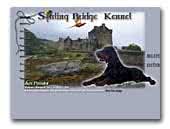 Stirling Bridge Kennel
This site about Gordon Setters is our favourite breed. You will find infos about our kennel and our Gordons. Hope you will enjoy it and come back often!
Gordon Setter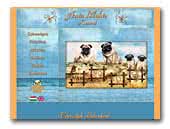 Antu Makto pug kennel
Small, family breeding with quality, healthy pugs.
Pug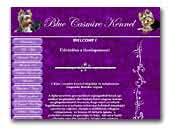 Blue Casmire York Kennel
Since 21 years we are bredder's Sharpeis. Hope you will have pleasure to look our dogs, all Champion bred by us. All my dogs live at home with us.
Yorkshire Terrier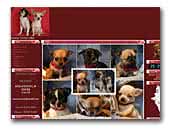 MONA-CORSA Chihuahua Kennel
We are breading chihuahua. Our dogs are champions. We have high quality puppies for sale. They are healthy, lovely. Please visit our website.
Chihuahua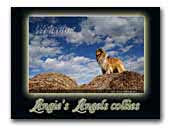 Angie's Angels collies
Angie's Angels collies -  "Beauty & Brain"
We are a small kennel situated in North-West Hungary near to the Austrian border. Our aim is to give beautiful and healthy dogs to the collie breed.  Angie's Angels collies compete successfully in the show rings in many countries of Europe and are real companion of their owners.

We work mainly with famous English bloodlines. For more information, news, pictures of our dogs, please visit our website!
Collie Rough
« Prev 1 2 3 4 5 6 7 8 9 10 11 12 13 14 15 16 17 18 19 20 21 22 23 24 25 26 27 28 29 30 31 32 33 34 35 36 37 38 39 40 41 42 43 44 45 46 47 48 49 50 51 52 53 54 55 56 57 58 59 60 61 62 63 64 65 66 67 68 69 Next »