Dog Breeders > Hungary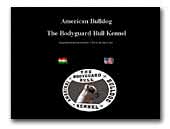 The Bodyguard Bull Kennel
American Bulldog breeding, mating and puppies to sale.

Amerikai Bulldog tenyésztés, fedeztetés, eladó kölykök.
American Bulldog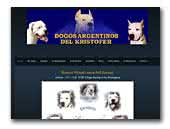 Del Kristofer Dogo Argentino Kennel
We started our Dogo Argentino kennel with two Argentine import dogos in 1996. Our dogs are family members, and they have been very successful at various dog shows too.

Our kennel is Master Beeders in Hungary since 2006. We believe that both health and standard regulations are equally essential. We like tracing the life of the dogs from our kennel and try to keep in friendly touch with the new owners. Welcome to our homepage!
Dogo Argentino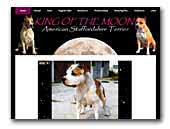 King of the Moon Amstaff Kennel
We have been breeding Amstaffs since 1999. It will be a pleasure answer your questions and help you to find a new friend. Socialization is very important for us. We select our dames and sires by genealogy, beauty and temperament.

KING OF THE MOON AMSTAFFS
Quality, healthy and competence.
American Staffordshire Terrier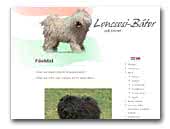 Loncsosi-Bátor Kennel
Home of the white, black, grey and fawn pulies.


Puli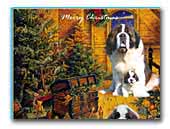 Mecsekaljai Büki Ma-No
Szentbernáthegyi Kennel
Matisa Norbert fajtiszta Bernáthegyi kutyákkal foglalkozó honlapja.
St. Bernard Dog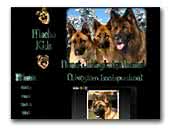 Macho Kids Kennel
Gyönyörű, különleges, hatalmas méretű hosszúszőrű német juhászkutyák tenyészete. Majdnem az ország közepén, fenyvessel határolva, egy kellemes vendégházhoz tartozó birtokon található, a szokványostól eltérő kennelünk.
German Shepherd Dog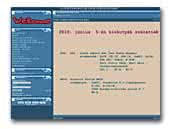 Ginostra Őrzője
The Corso is my real family, otherwise you will not even accept the kutyatartást. Have free access to the apartment and kennelmentes lives.

Their care with great attention, including walks, runs, own care and feeding. For me, the most important of the health of my dogs, quiet nature, a balanced nervous system.

My goal is to get more of the Cane Corso dog loving people get acquainted, endear, family, hobbies or munkakutyaként more joyful moments for you to obtain.
Cane Corso Italiano
.

.