Dog Breeders > Hungary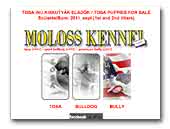 Moloss kennel - japanese tosa inu,
sport bulldog (OEB) breeding
Moloss kennel (HU)- anno 1985.

Sport Bulldog Hungarian Old English Bulldog breeding. Anno 1995. Breeders: Barnabás Skropkó (Molosseum.hu) and István Kiss (Moloss kennel), Hungary.
Tosa Inu
Olde English Bulldogge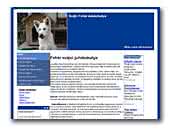 White Lupus Silicis kennel
If you like white sheperds visit this site.
White Swiss Shepherd Dog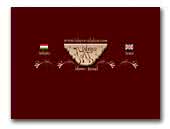 Ishara kennel
Breeder of Afghans Hound, very important USA and American blood line, temperament and costruction eccellent.
Afghan Hound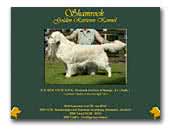 Shamrock Golden Retriever Kennel
Champion bloodlines, Cruft's qulaified dogs, helathy genetic background, real will to please temperament and very promising show quality puppies!
Golden Retriever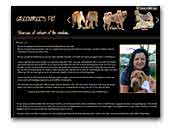 Greentree's Pei shar-pei
We are Hungarian Kennel Club Accredited Breeders of shar-pei. We are loving hobby breeders (not our livelihood), we have two litters in one year a variety of dilute colours, including my favourite colour; lilac.
Shar Pei
« Prev 1 2 3 4 5 6 7 8 9 10 11 12 13 14 15 16 17 18 19 20 21 22 23 24 25 26 27 28 29 30 31 32 33 34 35 36 37 38 39 40 41 42 43 44 45 46 47 48 49 50 51 52 53 54 55 56 57 58 59 60 61 62 63 64 65 66 67 68 69 Next »