Dog Breeders > Hungary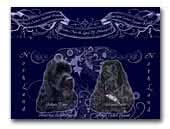 From Northland Of Hungary Kennel
English Cocker Spaniel & American Cocker Spaniel Welcome !! Black Mirage Puppies and Dogs!
English Cocker Spaniel
American Cocker Spaniel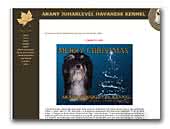 Gold Mapleleaf Havanese Kennel
I loved animals, especially dogs even back since my childhood. Our family always had a dog among us. When 9 years ago my 'Fifi' dog died - a Hungarian deerhound and the most intelligent of all my past dogs -, I began to think about what kind of dog I should obtain. I have met the havanese kind at my relatives and come to like it because it was quick, playful and attentive. I found out that a breeder had a 5 months old male dog who already had been to exhibitions and was very promising for a puppy. I thought that because I had been sporting competitively for years I could continue to win prizes with a nice dog. In October, 2001 I bought Zenon, who since became Hungary Champion, Hungary Grand-champion and two times Dog Of The Year. He also came to be a very good covering male, so I thought I should bring a wife for him to our house; he should not always score on the 'away field'. Thus I received Rainbow who is a real WOMAN. She is the best in flattering and quickly saw that Zenon follows my thoughts - so she chose my husband. She always runs in the 'big boss's' footsteps because she knows that he will give anything to her for a few kisses. My kennel only exist of these two breeding mates because this is only a hobby for me and besides my job I could only care for 1-2 dogs more.

From this couple 4 litters have been born already.

Thank to my dogs I have met many nice people who share their love of dogs with me. I'm in regular contact with the new owners and I know almost everything that happens to my puppies.
Havanese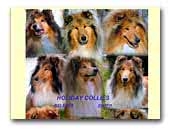 Holiday Rough Collies
High quality Rough Collies in Hungary.
Collie Rough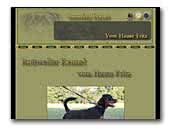 Vom Hause Fritz Rottweiler Kennel
Rottweiler Kennel from Hungary !
Our dogs are from full ADRK Greman bloodlines !
Rottweiler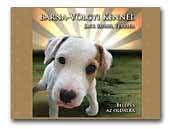 Barna-völgyi kennel / Braunvalley kennel
My favourite is the short haired JRT. We want such puppies.
Jack Russell Terrier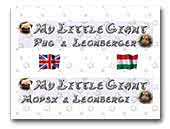 My Little Giant Pug and Leonberger Kennel
We are a Pug and Leonberger kennel from Hungary. Our pugs have great pedigrees, conformation and temperament. For more information and photo please look at the our homepage.
Pug
Leonberger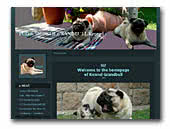 GRANDBULL Pug Kennel
Top Winning Pug. Quality, Health and Attitude!
Pug
« Prev 1 2 3 4 5 6 7 8 9 10 11 12 13 14 15 16 17 18 19 20 21 22 23 24 25 26 27 28 29 30 31 32 33 34 35 36 37 38 39 40 41 42 43 44 45 46 47 48 49 50 51 52 53 54 55 56 57 58 59 60 61 62 63 64 65 66 67 68 69 Next »