Dog Breeders > Hungary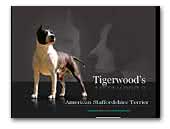 Tigerwood's
American Staffordshire Terrier
Tigerwood's American Staffordshire Terriers in Hungary.
American Staffordshire Terrier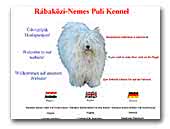 Rábaközi-Nemes Puli Kennel
Rábaközi-Nemes White Puli Kennel! Pictures about puli dogs and white puli puppies. The sales of white puli puppies!

It was founded on the spring of 2005. However, we work already with Pulis for six years. Our goal is that many people should get to known this type of a Hungarian dog and possibly there should be one lovely Puli in every household. Puli is a type of a dog that a person can trust in without any conditions since it is a faithful kind. It is a devoted dog to its owner without terms.
Puli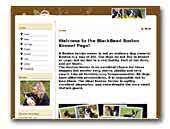 Black Bead Boston
We are a young and healthy boston terrier kennel. Our champion dogs live with us like a family members.
Boston Terrier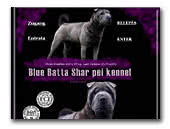 Blue Batta Shar Pei kennel
Blue and Lilac Shar Pei.
Shar Pei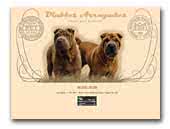 Diablos Arrugados Shar-Pei
High qualitative breeding in Hungary! Show and breed quality puppies for sale!
Shar Pei
« Prev 1 2 3 4 5 6 7 8 9 10 11 12 13 14 15 16 17 18 19 20 21 22 23 24 25 26 27 28 29 30 31 32 33 34 35 36 37 38 39 40 41 42 43 44 45 46 47 48 49 50 51 52 53 54 55 56 57 58 59 60 61 62 63 64 65 66 67 68 69 Next »