Dog Breeders > Hungary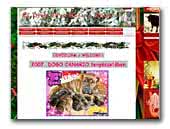 presagrancanaria.mlap.hu
Hungarian Dogo Canario kennel: working and showing presas.
Canary Islands Mastiff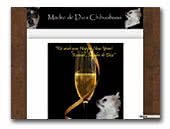 Madre de Dios Chihuahua Kennel
Long-coat and short-coat Chihuahua Kennel in Hungary.
Chihuahua

THE BEST Kennel
We have a nice success Kennel. Our all Boston Terriers have Championat and theirs pffsprings are Champions too. Our all dogs have healtest too. We sale somwhere the puppyes, but we have waitinglist. Please you see for our website and write on the guestbook or send the mail.
Boston Terrier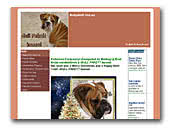 Bull Pakett kennel
We are the Bull Pakett kennel, from Hungary. We breeding english bulldogs. Our aim, that let us have healthy, beautiful puppies. I adore the bulldogs and I would like it, if my property being let bulldogs be very happy. I ask it let him visit onto our webside, where much beautiful photos may see our dogs.
English Bulldog
« Prev 1 2 3 4 5 6 7 8 9 10 11 12 13 14 15 16 17 18 19 20 21 22 23 24 25 26 27 28 29 30 31 32 33 34 35 36 37 38 39 40 41 42 43 44 45 46 47 48 49 50 51 52 53 54 55 56 57 58 59 60 61 62 63 64 65 66 67 68 69 Next »