Dog Breeders > Hungary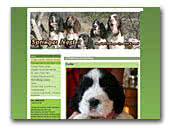 Springer Nest Kennel
English Springer Spaniel
We have beautiful puppies from household springers. All our springers are hunting, some of them are searching truffles, we have dogs in rescue work. We have best results on shows in 11 countries.
English Springer Spaniel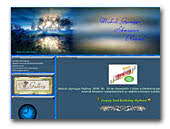 Miskolc Gyöngye kennel
We breed schnauzers more than 20 years. And now we have salt and pepper standard schnauzer puppies.
Standard Schnauzer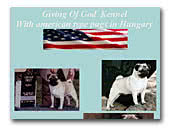 Giving Of God Kennel
We have American pug bloodline and beautiful dogs.
Pug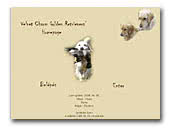 Velvet Charm - Golden Retriever Kennel
We are a Golden Retriever Kennel from Hungary. Visit our website, where you can find a lot of photos, informations, news about shows and our puppies!
Golden Retriever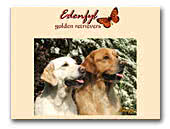 EDENFYL Golden Retriever kennel
We are a kennel in Hungary breeding golden retrievers. We use nice lines but beauty, working ability, health and good temperament are also very important for us!

Please visit often our website to see our wonderful photos, the news about our litterplans and shows!
Golden Retriever
« Prev 1 2 3 4 5 6 7 8 9 10 11 12 13 14 15 16 17 18 19 20 21 22 23 24 25 26 27 28 29 30 31 32 33 34 35 36 37 38 39 40 41 42 43 44 45 46 47 48 49 50 51 52 53 54 55 56 57 58 59 60 61 62 63 64 65 66 67 68 69 Next »