Dog Breeders > Hungary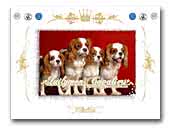 QUILYMON
Cavalier King Charles Spaniel Kennel
Golden-wreathed Masterbreeder The foundation year of the kennel: 1992. The Quilymon Kennel is a little family kennel, where the dogs live with us. The breed of dog, Cavalier King Charles Spaniel, require the society of the owner and people. My Cavaliers are extremely friendly but self-concious dogs. They like children very much.

My Cavaliers not only have excellent character but they perform outstandingly in shows as well. They are the most prominent ones of the breed in Hungary. Their own and their descendants' results both are in the forefront on the international level too. In the course of my breed-work I make every effort to have healthy dogs with excellent character and appearance. These dogs please their owners and enchance my breed's reputation. I breeding all colors (blenheim, tricolour, black and tan an ruby) Cavaliers.
Cavalier King Charles Spaniel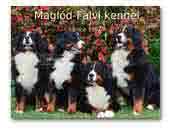 Maglód-Falvi Kennel
Awarded with the golden wreath.
Bernese Mountain Dog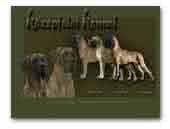 Középföldi Great Dane Kennel
Fawn and brindle great dane kennel from Hungary. Please visit our website, you can find all infos about my dogs!!!!!!!
Great Dane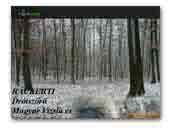 RÁCKERTI Kennel
Welsh Terrier and Wirehaired Hungarian Vizslas Kennel
Welsh Terrier
Hungarian Wirehaired Vizsla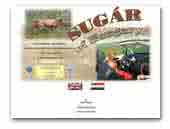 SUGARVIZSLAS
Top Quality Hungarian vizslas from own breed in their country of origin!
Hungarian Short haired Vizsla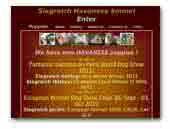 Siegreich kennel
Information and photos about Bichon Havanese, Bolognese, Sarplaninac breeds and our breeding.
Bichon Havanese
Bolognese
Sarplaninac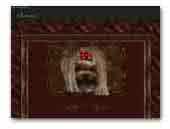 Made In Superior
Top breeder in Hungary.
Yorkshire Terrier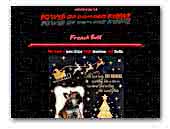 Power Of Demons - French Bulldog
& Dogue de Bordeaux kennel
We are a small family kennel located in Hungary We breeding dogs since 1986.
French Bulldog
Dogue de Bordeaux
« Prev 1 2 3 4 5 6 7 8 9 10 11 12 13 14 15 16 17 18 19 20 21 22 23 24 25 26 27 28 29 30 31 32 33 34 35 36 37 38 39 40 41 42 43 44 45 46 47 48 49 50 51 52 53 54 55 56 57 58 59 60 61 62 63 64 65 66 67 68 69 Next »