Dog Breeders > Ireland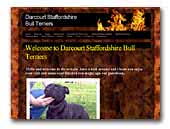 Darcourt Staffordshire Bull Terriers
Staffordshire Bull Terrier Breeder & Show Kennels.
Staffordshire Bull Terrier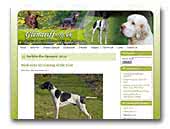 Glenariff Clumber Spaniels, Pointers and Miniature Smooth Haired Dachshunds
Based in Ireland we have Clumber Spaniels, Pointers and Miniature Smooth Dachshunds spread across our 3 family homes.
Clumber Spaniel
Pointer
Dachshund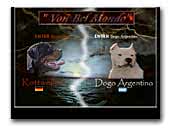 Von Bel Mondo Kennel
We are a small hobby kennel based in Dublin City of the Republic of Ireland.

Our kennel was established in 1998 and we dedicate a big part of our time to our dogs. We are proud for great achievements in the show rings, breeding and owning dogs with titles as Irish Junior Ch.-- Hungarian Jun.Ch.--Romanian Ch. and Bulgarian Ch.

As the Rottweiler is a working breed we also work our dogs to the BH, SchH, and IPO, level. Our main goal is to breed quality and quality refers to Excellence in Type, Temperament, Soundness and Working abilities.
Rottweiler
Dogo Argentino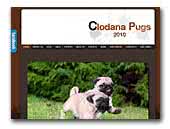 Clodana Pugs
Irelands Top Winning Homebred Pug Kennel.
Pug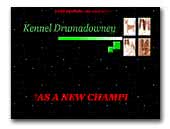 Drumadowney
A small kennel for breeding and showing of digs. Our Breeds are Chihuahua smooth coat, Chihuahua long coat, Cavalier King Charles Spaniel all four colours, Shih Tzu.

We have champions in German Sheperd Dogs and Chihuahua's.
Cavalier King Charles Spaniel
Chihuahua
Shih Tzu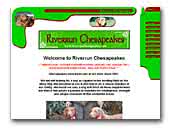 Riverrun Chesapeakes
Chesapeakes have been part of our lives since 2002.

We set out looking for a dog as capable in the working field as the show ring and needless to say it also had to be a valued member of our family. We found not only a dog that filled all these requirements but from it has grown a passion to maintain the intelligence, strength and unique character of this wonderful breed.
Chesapeake Bay Retriever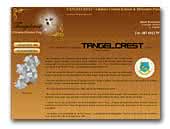 TANGELCREST Chinese Crested Kennel
Welcome to TANGELCREST Chinese Crested and Miniature Poodle Kennel in Ireland. Please feel free to visit our website.
Chinese Crested Dog
Poodle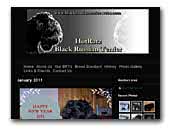 HotRatz Black Russian Terrier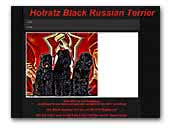 Hotratz Black Russian Terriers
Dedicated to the development and welfare of the BRT in Ireland, our Black Russian Terriers are IKC/FCI Registered. We will Only ever breed from Fully Certified Health Tested Dogs Hips / Elbows / HUU of exceptional quality, health and temperament.
Russian Black Terrier