Dog Breeders > Ireland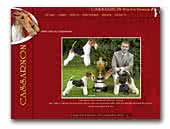 Cassarnon Wire Fox Terriers
Quality Wire Fox Terriers.
Fox Terrier Wire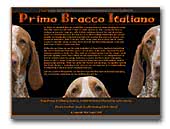 Primo Bracco Italiano
In 2004 we decided that we would like a second breed & began looking for a dog that that suited our lifestyle & that we both agreed on, after seeing the Bracco Italiano at Discover Dogs at Crufts & then watching them in the ring at various shows we decided this was the dog for us & after waiting impatiently for several months we eventually collected Diva from her breeder Kim Parris in Dorset. We moved to Ireland in 2006 & by late 2007 along came Rocco from Edna & Steve Craske in Norfolk, today we have three Bracchi the third being Romie a chestnut half sister to Diva & again from Kim.

At the present time we are the only exhibitors of Bracchi in Southern Ireland but this hasn't detracted from the success of our dogs in the show ring over the past eighteen months as under FCI rules only an excellent grade from the judges count towards gaining Green Stars which are the equivalent to CCs & going forward to Best of Breed & then the group. Both Diva & Rocco are Irish Show Champions, Rocco is also a Junior Champion & between them they have had multiple adult & puppy group placings which has given the Bracco Italiano huge recognition here in the South. Romie is following in her sister & cousin's footseps & is nearly halfway to becoming a Show & Junior Champion herself.

Summer 2009 will hopefully see the first Bracchi litter born in Ireland from Diva & Rocco, this is certainly something we are looking forward to ...
Italian Pointing Dog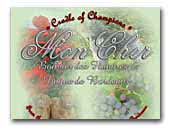 Mon Cher Bouvier Des Flandres
We are a small and devoted show kennels based in Ireland and exhibiting in Europe and the UK. We strive only for the best and have imported into our kennels some of the most succesful lines available in Europe.

Mon Cher puppies are in show homes globally and our first priority is to produce sound happy healthy Bouviers to represent us as fine ambassadors of their breed in the first class homes they fully deserve.
Flandres Cattle Dog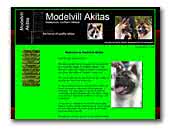 Modelvill American Akitas
Modelvill Akitas the top winning akita kennel in Ireland Home of Quality Akitas.
American Akita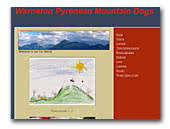 Warneton Pyreneans
Family run kennel in south east Galway, dedicated to the Noble breed of Pyreneans Mountain Dogs.
Pyrenean Mountain Dog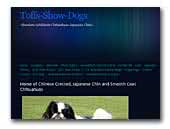 Toffs
Breeders excihibitors of Japanese Chin and Chinese Crested based in Ireland.
Japanese Chin
Chinese Crested Dog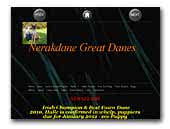 Nerakdane Great Danes
Having a brilliant time sharing our lives with beautiful great danes.
Great Dane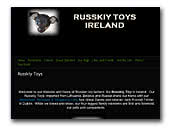 russkiytoys.webs.com
Russkiy Toys / Russian Toy Terriers Ireland.
Russian Toy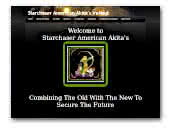 Starchaser American Akita's
We are a small show kennel in Ireland with over 20yrs of experience in the showring. We are committed to the ongoing development of the Akita breed. All our dog's posse's the strict movement and conformation we thrieve for, they also posse's a temperment of the highest Quality. Visit our site to see our Champion's and our plan's for the future.
American Akita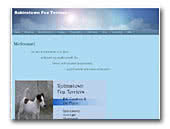 ROBINSTOWN Foxterriers
We are a small kennel situated outside Mullingar town, Co.Westmeath, Ireland. We exhibit and breed smooth fox terriers. At Robinstown kennels we are determined and dedicated to maintain the breed standard of the S.F.T.
Fox Terrier Smooth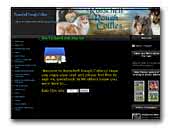 Rosschell Rough Collies
We are a small select show kennel in wexford, Ireland. All our rough collies are part of our family and lead normal day to day lives. When we have a litter my main priority is Health, Temperement, Quality and Conformation. Puppies in all colour sometimes available and older stock.
Collie Rough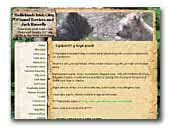 Bailielands Irish Glen Of Imaal Terriers
and Jack Russells
The Irish Bred Irish Line Glen Of Imaal Terrier & Working Strain IKC Jack Russells. Why breeding for performance is superior to breeding for show. Health Care, Feeding & Rearing Infofor Glens & Jacks. Training gudelines, blog & hundreds of photos.
Irish Glen Of Imaal Terrier
Jack Russell Terrier