Dog Breeders > Ireland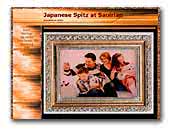 Saoirian Japanese Spitz
Show Dogs.
Japanese Spitz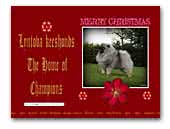 Lyntova Keeshonds
Irelands top winning keeshonds.
Keeshond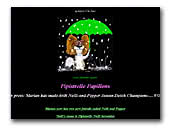 Pipistrelle Papillons
We are a small kennel. Claire Anne Ahern in Ireland and Marian Stiphout in the Netherlands. Claire Anne breeds the dogs and Marian shows some of them on the Continent.
Papillon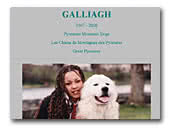 Galliagh Pyrenean Mountain Dogs
Long established successful kennel in Ireland.
Pyrenean Mountain Dog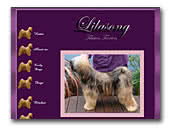 Lilasong Tibetan Terrier's
We are a show kennel in ireland dedicated to this wonderful breed from the roof of the world 'Tibet' and in the future we intend to breed for Sound Movement, Temperament, Correct Size and Type. we will continue to concentrate on the Finnish/Swedish Type.
Tibetan Terrier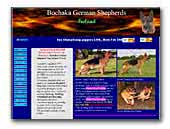 Bochaka German Shepherd Dog Kennels
Bochaka German Shepherd Dog Kennels is a small German Shepherd Dog breeder and show kennels located in Rush, north of Dublin. This was the original Irish Gsd website, now revamped with video clips, show video, LIVE puppy cams, bookstore and lots of other stuff.
German Shepherd Dog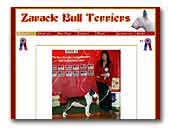 Zaracle Bull Terriers
and Smooth Fox Terriers
Zaracle is a samll family based Show Kennel set in the heart of Northern Ireland. Here at Zaracle we believe in quality not quantity and strive to produce top quality dogs that excell in breed type, sound temperments and are most importantly health tested.

Feel free to browse our site for updates on our dogs, litters, new additions and show wins.
Bull Terrier
Fox Terrier Smooth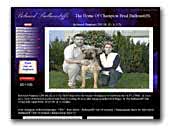 Belwood Bullmastiffs
Family ran Bullmastiff Kennel who have Bred & Shown Irish Champion Bullmastiffs.
Bullmastiff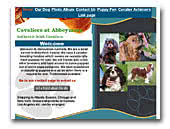 Cavaliers at Abbeymore
Authentic Irish Cavaliers. We are a small kennel in Waterford Ireland (home of the world famous Waterford Crystal) and we breed and export Cavalier King Charles spaniel puppies with full pedigrees and vet certs all over North America.
Cavalier King Charles Spaniel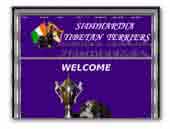 Siddhartha Tibetan Terriers
Siddhartha Tibetan Terriers are a small successful kennel placing much importance on health, temperament and type and are grateful for the diligent efforts of those breeders who came before us. Our furry speed bumps are micro-chipped, hip scored, eye tested annually, and face the world with humour, attitude, a zest for loving and living.
Chinese Crested Dog
Tibetan Terriers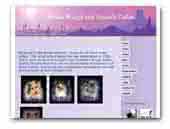 Kynan Rough Collies Ireland
Rough Collies in Dublin, Ireland.
Collie Rough