Dog Breeders > Ireland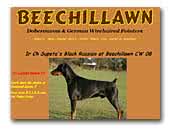 Beechillawn Dobermann
and German Wirehaired Pointer
A small family kennel of showdogs. Our dogs are our life and bring us untold joy anhappiness.
Dobermann
German Wirehaired Pointer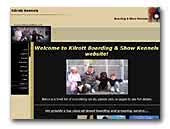 Kilrott Kennels
Rottweiler & Staffordshire Bull terrier
Rottweiler & Staffordshire Bull terrier Show kennels.
Rottweiler
Staffordshire Bull Terrier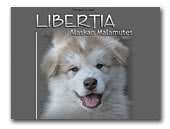 LIBERTIA Alaskan Malamute
Libertia is a small but ever increasing family run show kennels ... it is a hobby that has expanded with our passion to give both us and those who know our dogs many hours of pleasure and unequivocal love.
Alaskan Malamute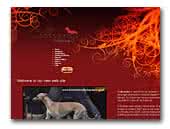 Collooney Whippets
Collooney is one of the top breeders amongst all breeds in Ireland. Based in Bangor Co. Down we have a renowned reputation in the UK and abroad. Collooney was named top breeder of all breeds in Ireland 2007 and4th place for 2008,but has topped the sighthound breeders on both occasions.

Collooney has bred Irelands breed record holder Ch. Ir. Ch. Collooney Silver Fox, winner Of 9 CC's. Irish show dog of the year 2004, top hound in Ireland 2004, 2006, 2007 & 2008, runner up Irish show dog and runner up Irish show puppy of the year 2007, and also Champion of Junior Champions in Ireland 2008.
Whippet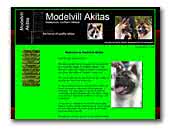 Modelvill American Akitas
Modelvill Akitas the top winning akita kennel in Ireland Home of Quality Akitas.
American Akita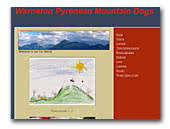 Warneton Pyreneans
Family run kennel in south east Galway, dedicated to the Noble breed of Pyreneans Mountain Dogs.
Pyrenean Mountain Dog