Dog Breeders > Ireland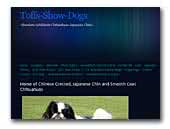 Toffs
Breeders excihibitors of Japanese Chin and Chinese Crested based in Ireland.
Japanese Chin
Chinese Crested Dog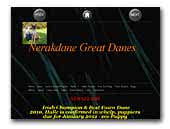 Nerakdane Great Danes
Having a brilliant time sharing our lives with beautiful great danes.
Great Dane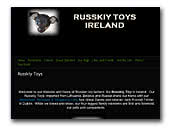 russkiytoys.webs.com
Russkiy Toys / Russian Toy Terriers Ireland.
Russian Toy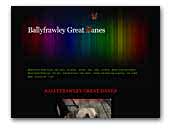 Ballyfrawley Great Danes
Ballyfrawley Great Danes Top breeder in Ireland 2012 & 2013. Breeders of Champions and International Champions.
Great Dane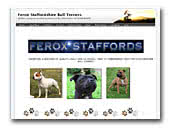 Ferox Staffordshire Bull Terriers
Show exhibitors of quality, true to temperament, health and type Staffordshire Bull Terriers.
Staffordshire Bull Terrier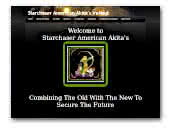 Starchaser American Akita's
We are a small show kennel in Ireland with over 20yrs of experience in the showring. We are committed to the ongoing development of the Akita breed. All our dog's posse's the strict movement and conformation we thrieve for, they also posse's a temperment of the highest Quality. Visit our site to see our Champion's and our plan's for the future.
American Akita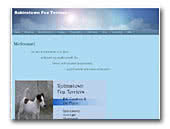 ROBINSTOWN Foxterriers
We are a small kennel situated outside Mullingar town, Co.Westmeath, Ireland. We exhibit and breed smooth fox terriers. At Robinstown kennels we are determined and dedicated to maintain the breed standard of the S.F.T.
Fox Terrier Smooth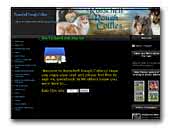 Rosschell Rough Collies
We are a small select show kennel in wexford, Ireland. All our rough collies are part of our family and lead normal day to day lives. When we have a litter my main priority is Health, Temperement, Quality and Conformation. Puppies in all colour sometimes available and older stock.
Collie Rough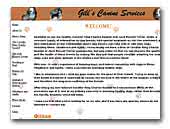 Gill's Canine Services
Breeder of Cavalier King Charles Spaniels and Jack Russell Terriers.
Cavalier King Charles Spaniel
Jack Russell Terrier