Dog Breeders > Ireland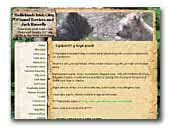 Bailielands Irish Glen Of Imaal Terriers
and Jack Russells
The Irish Bred Irish Line Glen Of Imaal Terrier & Working Strain IKC Jack Russells. Why breeding for performance is superior to breeding for show. Health Care, Feeding & Rearing Infofor Glens & Jacks. Training gudelines, blog & hundreds of photos.
Irish Glen Of Imaal Terrier
Jack Russell Terrier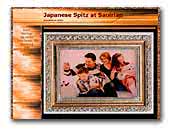 Saoirian Japanese Spitz
Show Dogs.
Japanese Spitz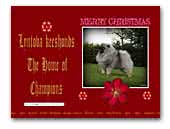 Lyntova Keeshonds
Irelands top winning keeshonds.
Keeshond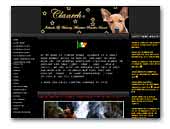 Clanreh Miniature Pinschers
Clanreh is a small show kennel based in Dublin, Ireland. We have been the Top Winning Miniature Pinscher kennel in Ireland since 2006 & Top Breeder 2011,2012 & 2013 Our main aim is to breed Miniature Pinschers that are healthy, sound, of good temperament, true to type & the FCI Breed Standard. All our dogs are PL 0/0 & eye tested clear. For more information on our dogs please visit our homepage.
Miniature Pinscher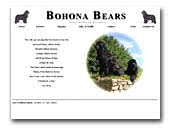 Bohona Bears Newfoundland Breeders
Bohona Bears are Newfoundland Breeders based in Clonakilty, Co. Cork, Ireland. All our puppies are IKC registered, micro chipped & wormed.

Both parents have fantastic hip scores, are heart tested & Cystinuria clear.
Newfoundland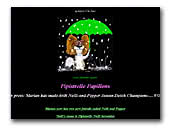 Pipistrelle Papillons
We are a small kennel. Claire Anne Ahern in Ireland and Marian Stiphout in the Netherlands. Claire Anne breeds the dogs and Marian shows some of them on the Continent.
Papillon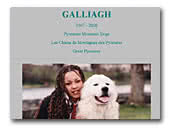 Galliagh Pyrenean Mountain Dogs
Long established successful kennel in Ireland.
Pyrenean Mountain Dog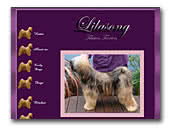 Lilasong Tibetan Terrier's
We are a show kennel in ireland dedicated to this wonderful breed from the roof of the world 'Tibet' and in the future we intend to breed for Sound Movement, Temperament, Correct Size and Type. we will continue to concentrate on the Finnish/Swedish Type.
Tibetan Terrier