Dog Breeders > Italy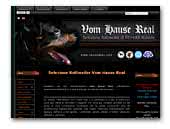 Vom Hause Real Rottweiler Kennel
Sito Ufficiale dell'Allevamento Rottweiler "Vom Hause Real" Da sempre, l'allevamento vom Hause Real si e' prefissato lo scopo di selezionare come tipo ideale di rottweiler il soggetto che fosse più completo possibile sia dal punto di vista strettamente morfologico che da quello caratteriale, oltre ad un'altrettanta rigorosissima selezione sulla salute, indirizzata principalmente sulla displasia dell'anca e del gomito, utilizzando sempre stalloni e fattrici altamente affidabili e certificati.
Rottweiler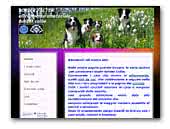 Border Factor
Allevamento border collie linee da lavoro e da show.

Breeder of Border Collies working and show lines.
Border Collie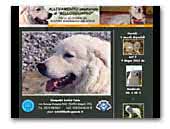 di Bellosguardo - Allevamento Amatoriale del Maremmano Abruzzese
Alleviamo con cura ed amore cuccioli con genitori completamente esenti da displasia dell'anca e del gomito HD a ED 0.
Maremma and Abruzzes Sheepdog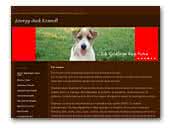 Energy Jack Kennel
Our kennel is a small one situated in the heart of Vicenza / Italy. We breed jack russell terrier austrialian blood line with smooth, rough and broken coted. Pupies are growing with they parents to give them the best impriting. We breed only quality pupies and not quantity! Please visit our website or just came to visit our kennel!
Jack Russell Terrier

Spotrain Dalmatians
A small family dalmatian breeding in Italy. We breed for passion!!!!! A lot of photos of our 3 lovely dals in our website ... take a look!
Dalmatian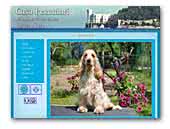 Casa Pecchiari's kennel
My name is Diego Pecchiari and, with my partner Valnea, live in Trieste, close to the Slovenian border. We are sure that our enthusiasm and passion for this great little breed will help us along our way. Now, words must give way to facts. We kindly thank all those who have helped us so far and all those who will help us in the future.
Diego and Valnea
English Cocker Spaniel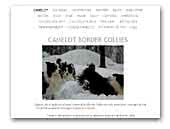 Camelot Border Collie
Riconosciuto ENCI e FCI.


Border Collie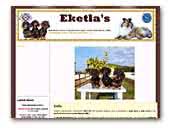 Eketla's Kennel
Kennel for selection wire and smooth dachshud, and collie.

Allevamento per la selezione del bassotto a pelo duro e pelo corto nano e kaninchen e del pastore scozzese/collie.
Dachshund
Collie Rough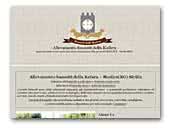 Allevamento Bassotti della Kafara
Kennel for selection wire and smooth dachshund.

Allevamento per la selezione del bassotto tedesco a pelo duro e pelo corto nano e kaninchen.
Dachshund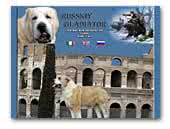 RUSSKIY GLADIATOR - kennel of breed Central Asia Shepherd Dog
The kennel is engaged in cultivation of dogs of breed CAO (alabay) to Italy, Rome. In our kennel very large and powerful dogs delivered from Russia and Ukraine.
Central Asia Shepherd Dog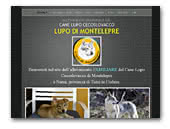 Allevamento amatoriale Lupo di Montelepre - Cane Lupo Cecoslovacco
Il Lupo di Montelepre è un allevamento amatoriale del cane lupo cecoslovacco. I nostri cani vivono sia all´aperto che in casa, dove ogni sera vengono ricoverati. Sono quindi abituati ad ambientazioni diverse e parte integrante della famiglia. Vengono esposti ad ogni situazione come presenza di ospiti, bambini o viaggi per le vacanze.Hanno numerosi CAC, CACIB, BOB oltre alle certificazioni per Displasia: HD A - ED 0/0 e DM: n/n.
Czeslovakian Wolfdog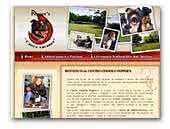 Staffy dei sorrisi di Pepper's
Dal 2003, alleviamo staffies di colore nero, nero e bianco, black brindle, fulvi. selezione caratteriale e morfologica, soggetti estremamente tipici.
Staffordshire Bull Terrier
.

.