Dog Breeders > Italy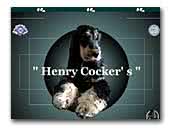 HENERY COCKER'S
Dal 2002 alleviamo i Cocker Spaniel Inglesi selezionando tipicità bellezza e carattere .. linee di sangue da lavoro ..
English Cocker Spaniel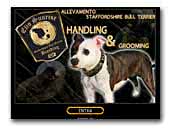 Elio Sunrise Kennel
Staffordshire Bull Terrier
Elio Sunrise Kennel for Staffordshire Bull Terrier breeding. Staffy from Rome Italy.
Alessio Catoni
Staffordshire Bull Terrier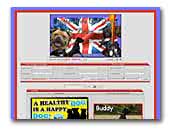 staffbull.forumfree.it
Staffordshire Bull Terrier Forum is the itailan forum on the Staffordshire Bull Terrier.

History of the breed, discussion about the staffordshire bull terrier standard, litters, info about the most famous dogs, info about the health, kennels and all about this wonderful breed. A nice place where the passionate of the staffordshire bull terrier can share and find all the info they need.

See you on the Staffordshire Bull Terrier Forum
Staffordshire Bull Terrier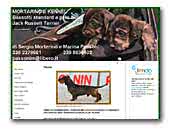 Allevamento MORTARINO'S Bassotti Standard a Pelo Duro e Jack Russell Terrier
Allevamento di bassotti standard a pelo duro e Jack Russell Terrier. Linee di sangue da compagnia e da caccia.
Dachshund
Jack Russell Terrier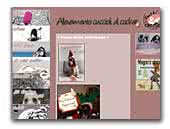 Sushi Cocker
We are a very small kennel, all of our dogs and puppies live with us, simply because they are our treasures!!

We breed tipical and merry english cocker puppies with love and seriousness. We always use tested dogs for PRA, NF and HD.
English Cocker Spaniel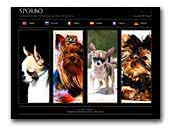 POLBO Kennel (S POLYA BORODINA)
SPOLBO. Passion For Quality.

Welcome To Spolbo Chihuahuas, Yorkshire Terriers and French Bulldog!

Yorkies, chihauhuas and frenchies bred, shown, ownend and loved by Marina Kanevski and Alexandra Dementiev

We have raised, showed and loved Yorkshire Terriers and French Bulldog for the last 12 years and now we added an other breed to our family: Chihuahuas. We love intelligence, beauty, and temperament of all 3 breeds. The Yorkie is a little Royalty with his silver and gold shining coats, with his head and tail up, with his expressive eyes full of dignity and affection.

Chihuahuas are different. Fully independent and very proud little dogs those are full of personality and character!

Welcome to our web site and enjoy with us the smallest dogs with the biggest heart!

Sincerely Yours:
Alexandra Dementiev & Marina Kanevski (FCI International Judge)
Chihuahua
Yorkshire Terrier
French Bulldog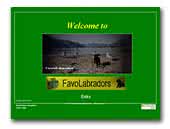 FAVOLABRADORS
Allevamento amatoriale Labrador Retriever neri e gialli controllati per le principali malattie ereditarie.
Labrador Retriever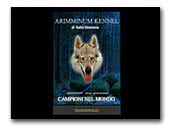 Arimminum Kennel
Generation after generation champions in the World! World class Czechoslovakian wolfdogs! Awards over 100 champions!
Czeslovakian Wolfdog

Goldwin Doc Kennel
Border Collies, Australian Shepherds
We're reconized by Enci (Italian Kennel Club) and Fci. All our reproducers are tested and free from genetic deseases, Dna tested for Cea Pra Hsf4, and free from hip dysplasia. Top show blood line.

All our litters are planned carefully and available to approved homes only. We are careful to use dogs sounding health, beauty and character and closely conform to the breed standard.All our puppies are born and raised in the house with us (they are not kenneled).
Border Collie
Australian Shepherd
« Prev 1 2 3 4 5 6 7 8 9 10 11 12 13 14 15 16 17 18 19 20 21 22 23 24 25 26 27 28 29 30 31 32 33 34 35 36 37 38 39 40 41 42 43 44 45 46 47 48 Next »