Dog Breeders > Italy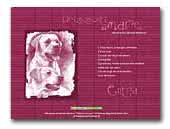 Orizzonti sul Mare
Allevamento Labrador Retriever
Allevamento riconosciuto FCI ed ENCI con soggetti di alta genealogia, controllati ufficialmente ed esenti da patologie ereditarie. Serietà, qualità e competenza.
Labrador Retriever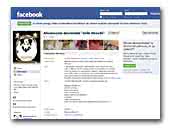 Allevamento Amatoriale 'della Monade'
We breed Rough Collies of the best classic blood lines of Europe.
Collie Rough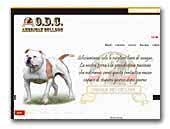 ODC American Bulldog
Selezione morfologica e caratteriale dell'american bulldog.
American Bulldog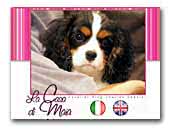 La Casa di Maia Cavalier King
We are a small family breeding of dogs: we breed only Cavalier King Charles Spaniel in two colors, Blenheim (white and orange) and tricolor (black, white and brown). We live in Treviso, at 30 km to Venice, in Italy.

The well being of our dogs and their puppies is for us the most important thing, therefore we plan the litters with extreme attention. The puppies born and live in our home, interact with us and with the domestic environment since the birth.
Cavalier King Charles Spaniel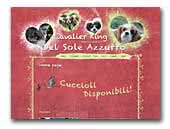 Allevamento Del Sole Azzurro
Cavalier King Charles Spaniel
A small familiar kennel in north Italy, FCI recognized, we breed tricolor and blenheim cavaliers with love and attention to the health problems of this beautiful race.
Cavalier King Charles Spaniel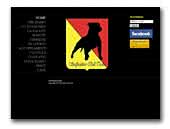 Allambra Staffords
Allevamento dello staffordshire bull terrier, selezione incentrata sulla salute, carattere e tipicità dei soggetti.
Staffordshire Bull Terrier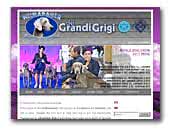 DEI GRANDI GRIGI Kennel
"DEI GRANDI GRIGI KENNEL" is the most important breeding for qualifications and achievements and one of the first, in Italy, to select Weimaraner.

Our dogs are selected from 1998 in beauty and character, we choose only the best blood lines, and our reproductors are hipscored.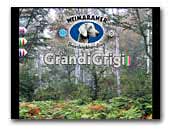 DEI GRANDI GRIGI weimaraner
Allevamento Weimaraner DEI GRANDI GRIGI/ Weimaraner Dei Grangi Grigi Kennel (Arezzo - ITA)

Bellissimi cuccioli di weimaraner disponibili / Beautiful weimaraner puppies available

Alta genealogia con genitori esenti da displasia / High parents gealogy without genetic problem

Visita il nostro allevamento / Visit our breeding ...
Weimaraner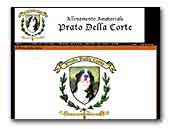 Prato Della Corte
Prato della Corte arises from a dream:
to live in harmony with our dogs, ourselves and the world around us.

We decided to breed for a purpose:
to share with the future owners that ideal framework represented by a combination of matching and then offer them a subject who can get the basics for a peaceful and balanced coexistence.

Our philosophy, hence the choice of our stallions and mares, runs on parallel but inseparable tracks consisting of:
• morphological beauty as a prerequisite for wellness and health,
• proper handling of sensitive periods as a pillar for equilibrium behavior.
This is us, this is the dream we want to share with everyone.

You are most welcome ...
Bernese Mountain Dog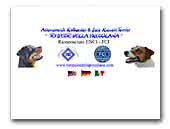 Tempeste della Presolana
Rottweiler & Jack Russell Terrier
Allevamento Riconosciuto ENCI - FCI dispone di cuccioli delle migliori linee di sangue, esenti da patologie ereditarie.
Rottweiler
Jack Russell Terrier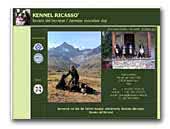 Ricassò - Allevamento dedicato alla razza Bovaro del Bernese
Bernese Mountain Dogs have lived in Ricassò since 1997 and this small kennel is to them fully dedicated.  Ricassò is a vine covered hillside at the foot of the Alps in Valtellina,  where we found our little paradise along with our Berners.

Health, type and temperament is what we are focused on and committed to. Although show winners, our dogs are mainly raised as family dogs and no different lifestyles may match their nature better.
Bernese Mountain Dog
.

.