Dog Breeders > Italy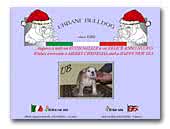 Urbani Bulldog
We breed English Bulldogs in Italy since 1989. Welcome to visit our website.
English Bulldog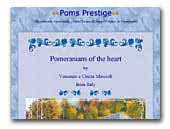 Pomerania POMSPRESTIGE
"POMS PRESTIGE" - breeder/exhibitor of top quality Pomeranians located in Italy.
Pomeranian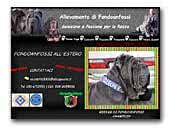 Allevamento di FondoAnfossi
Allevamento è selezione mastini napoletani Italy.
Neapolitan Mastiff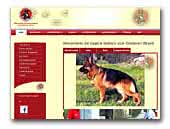 Vom Goldenen Strand
Vom Goldenen Strand, born in 1948, stands out with subjects selected for the character and beauty.
German Shepherd Dog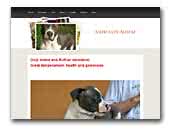 Ashwood's amstaff
American staffordshire kennel in italy. Only woods and ruffian bloodline.
American Staffordshire Terrier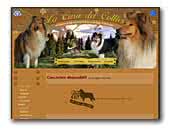 La casa dei Collies
Allevamento "La casa dei Collies", Collie Rough, Pastore scozzese a pelo lungo. Cuccioli disponibili!
Collie Rough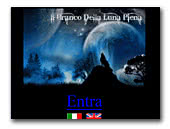 IL BRANCO DELLA LUNA PIENA
Italian kennel of Czeslovakian Wolfdog.
Czeslovakian Wolfdog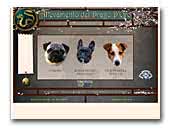 Allevamento Professionale Del Drago d'Oro
Allevamento Professionale per la Selezione delle Razze Bouledogue Francese, Carlino (Pug ) e Jack Russell Terrier.
French Bulldog
Pug
Jack Russell Terrier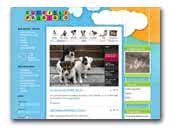 CuccioliProdigio.it - Jack Russell Terrier
CuccioliProdigio.it - Allevamento per selezione morfologica e caratteriale del Jack Russell Terrier. Sviluppo comportamentale del cane tramite programmi di stimolazione neurologica precoce.

CuccioliProdigio.it - Breeding and selection of Jack Russell Terrier on morphological and character behaviour. Dog's behavioral development through programs of early neurological stimulation.
Jack Russell Terrier
« Prev 1 2 3 4 5 6 7 8 9 10 11 12 13 14 15 16 17 18 19 20 21 22 23 24 25 26 27 28 29 30 31 32 33 34 35 36 37 38 39 40 41 42 43 44 45 46 47 48 Next »