Dog Breeders > Italy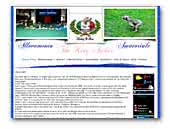 The King Arthur Weimaraner
Allevamento Amatoriale Weimaraner Hunting and Show.
Weimaraner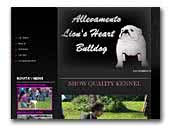 Lion's Heart Bulldog
Allevamento per la selezione del bulldog inglese. Nel nostro allevamento troverete le migliori linee di sangue inglesi,quindi soggetti molto tipici,con qualita da show e soprattutto sani. I nostri sogetti infatti sono testati DNA e Ecocardiodoppler.
English Bulldog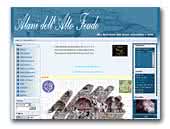 DELL'ALTO FEUDO Kennel
Hight selection of harlequin and black Great Danes.
Great Dane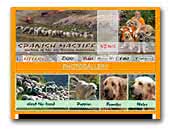 kennel DEL DHARMAPURI Spanish Mastiff
Puppies available from important blood lines.
Spanish Mastiff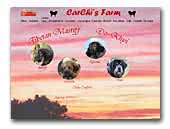 Carchi's Farm
Tibetan Mastiff from Carchi's Farm, little family kennel.
Tibetan Mastiff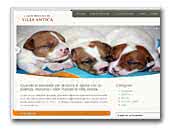 Villa Antica Jack Russell Terrier
Jack Russell Terrier, smooth, rough and broken coated in Tuscany, involved in genetic improvement studies.
Jack Russell Terrier

Allevamento Dalmata HERBERIENSIS
Herberiensis Dalmatians di Francesco Ricchetti è riconsciuto ENCI e FCI  come allevatore della razza dalmata a Rubiera (RE) e il suo nome deriva da Herberia, l'antico nome latino di Rubiera. I nostri riproduttori sono sempre soggetti BAER +/+ (cioè udenti bilaterali) e soggetti tipici plurititolati nelle esposizioni di bellezza sia in Italia che all'estero.

Da Herberiensis Dalmatians potrai trovare splendidi cuccioli di dalmata selezionati, figli di campioni italiani di bellezza che vengono ceduti solo dopo i 60 giorni con le prime vaccinazioni, libretto sanitario e pedigree ENCI (ROI).
Dalmatian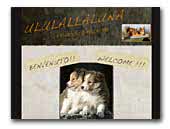 Ululallaluna Shetland Sheepdog
Allevamento di Shetland Sheepdog selezionati per Agility Dog e Sheepdog!
Shetland Sheepdog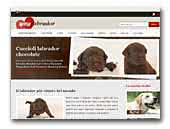 Allevamento MY LABRADOR
Allevamento My Labrador, cuccioli di labrador retriever gialli, neri e chocolate con pedigree ENCI-ROI. Vaccinati, microchip, sverminati con certificato di garanzia sulla salute, pedigree Italiano. Genitori Italiani controllati per patologie anche e gomiti.
Labrador Retriever

Master Shepherd - Australian Shepherd & Jack Russell Terrier
Allevamento amatoriale di Australian Shepherd e Jack Russell Terrier e hotel a 4 zampe, tra i colli della Riviera Berica, a Vicenza.
Australian Shepherd
Jack Russell Terrier
.

.