Dog Breeders > Italy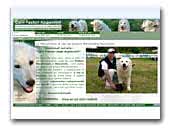 Cani Pastori Appennini
Allevamento cani da pastore Maremmano Abruzzese: "Cani pastori appennini".

Vendita Cuccioli di maremmano abruzzese. Da oltre 25 anni sono felice e fiero di allevare e selezionare cani della grande razza Maremmano-Abruzzese, i cani storici dei pastori dei greggi dell'Appennino.

Tutti i nostri soggetti sono discendenti da campioni italiani ed internazionali riproduttori. Vendiamo cuccioli di maremmano abruzzese in diversi periodi dell'anno.
Maremma and Abruzzes Sheepdog

Artù Weimaraner
Ci presentiamo, siamo Michela e Marco proprietari di Artù, abbiamo scelto questa razza per la sua eccezionale bellezza estetica ma anche per le sue qualità venatorie.  Cosi per gioco ci siamo presentati ai Showdog ottenendo ottimi risultati. Ora, siamo solo agli inizi, ma ci auspichiamo un futuro pieno di soddisfazioni.
Weimaraner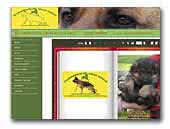 DEL COLLE JANULO
Allevamento Pastore Tedesco
Allevamento sportivo per la selezione del pastore tedesco, che utilizza solo riproduttori selezionati.
German Shepherd Dog

Torquemada Kennel
Where the passion makes the difference...


Siberian Husky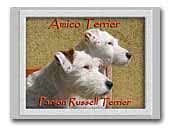 Amico Terrier
Allevamento amatoriale di Parson Russell Terrier, selezionati da soggetti testati in Expò, lavoro e Sport (Agility-Dog). Riproduttori testati geneticamente.
Parson Russell Terrier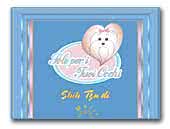 SOLO PER I TUOI OCCHI
shih-tzu kennel di Marilena Filogrosso
Italian Shih-Tzu breeder with famous bloodlines of the highest pedigree. Show and pet quality puppies available.
Shih Tzu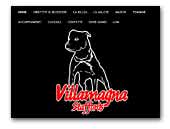 Villamagna Staffords
Selezione dello Staffordshire bull terrier.


Staffordshire Bull Terrier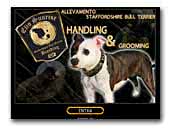 Elio Sunrise Kennel
Staffordshire Bull Terrier
Elio Sunrise Kennel for Staffordshire Bull Terrier breeding. Staffy from Rome Italy.
Alessio Catoni
Staffordshire Bull Terrier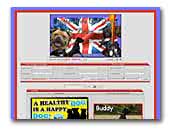 staffbull.forumfree.it
Staffordshire Bull Terrier Forum is the itailan forum on the Staffordshire Bull Terrier.

History of the breed, discussion about the staffordshire bull terrier standard, litters, info about the most famous dogs, info about the health, kennels and all about this wonderful breed. A nice place where the passionate of the staffordshire bull terrier can share and find all the info they need.

See you on the Staffordshire Bull Terrier Forum
Staffordshire Bull Terrier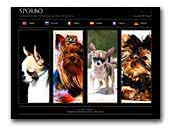 POLBO Kennel (S POLYA BORODINA)
SPOLBO. Passion For Quality.

Welcome To Spolbo Chihuahuas, Yorkshire Terriers and French Bulldog!

Yorkies, chihauhuas and frenchies bred, shown, ownend and loved by Marina Kanevski and Alexandra Dementiev

We have raised, showed and loved Yorkshire Terriers and French Bulldog for the last 12 years and now we added an other breed to our family: Chihuahuas. We love intelligence, beauty, and temperament of all 3 breeds. The Yorkie is a little Royalty with his silver and gold shining coats, with his head and tail up, with his expressive eyes full of dignity and affection.

Chihuahuas are different. Fully independent and very proud little dogs those are full of personality and character!

Welcome to our web site and enjoy with us the smallest dogs with the biggest heart!

Sincerely Yours:
Alexandra Dementiev & Marina Kanevski (FCI International Judge)
Chihuahua
French Bulldog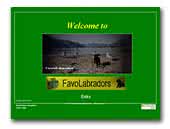 FAVOLABRADORS
Allevamento amatoriale Labrador Retriever neri e gialli controllati per le principali malattie ereditarie.
Labrador Retriever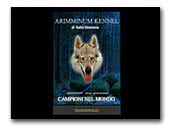 Arimminum Kennel
Generation after generation champions in the World! World class Czechoslovakian wolfdogs! Awards over 100 champions!
Czeslovakian Wolfdog
.

.