Dog Breeders > Italy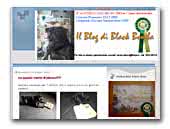 Allevamento del Bomba
Un piccolo allevamento di Carlini da esposizione e compagnia. Risultati in campionati nazionali, internazionali e al World Dog Show. Selezione per carattere, salute e tipicita.

We are a small successful show kennel of Pug dog. Having national and international champions and great result in the World Dog Show. We Breed for Temprament, Health, Type.
Pug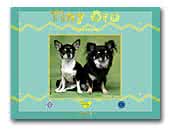 Tiny Oro Chihuahuas
We breed for the love of Chihuahua, all our chis are beloved members of our family. We are recognized ENCI-FCI.
Chihuahua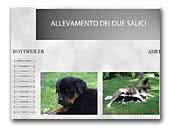 Dei Due salici Akitas/Rottweiler
We are a small family kennel placed in center Italy. Usually we have few pups/year, because breeding must to be ah hobby and not a work. Please visit our website: we'll be glad for this.
American Akita
Rottweiler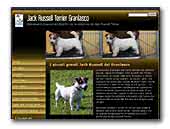 Allevamento Granlasco jack russell terrier
Allevamento riconosciuto Enci/Fci e dal kennel club inglese per la selezione del Jack Russell Terrier a pelo liscio e a pelo ruvido del Dot. Ferdinando Asnaghi.
Jack Russell Terrier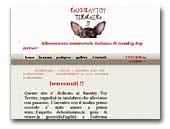 russkiytoyterrier.it
Russkiy Toy Terriers breeders from Italy, we sell puppies with pedigree, international passport and microchip.
Russian Toy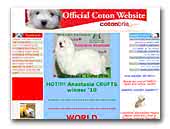 Cotonbrie
Cotonbrie, top coton since 1988. Beautiful and happy puppy, show or family companions. Adapt for pet theraphy, no shade, no odor. Good for people with allergy.

Small breed with a wonderful temperament. Good for active families with kids and best companions for ederly people. Shots, deworming, microchip, FCI pedigree. Delivering worldwide.
Coton de Tuléar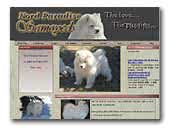 Endry Samoyeds
by Nord Paradise Samoyeds
Allevamento e centro selezione dei samoiedo delle migliori linee di sangue inglese.

Breeding and center selection Samoyeds of the best English blood lines.
Samoyed
« Prev 1 2 3 4 5 6 7 8 9 10 11 12 13 14 15 16 17 18 19 20 21 22 23 24 25 26 27 28 29 30 31 32 33 34 35 36 37 38 39 40 41 42 43 44 45 46 47 48 Next »