Dog Breeders > Italy

Kennel of Casa Pellicani
German Shepherd Dog
Selection of the German Shepherd dog to do sports.
German Shepherd Dog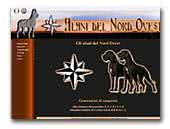 Alani del Nord Ovest
Selezione dell'alano nei colori blu, nero ed arlecchino. Generazioni di campioni.
Great Dane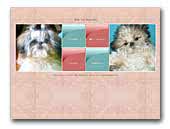 shihtzuimperiale.com
Abbiamo un piccolissimo allevamento amatoriale a Roma Nord, maggiormente di Shish Tzu Imperiale, di piccolissima taglia, peso fino a 5 kg. I nostri piccoli vivono in casa con noi.
Shih Tzu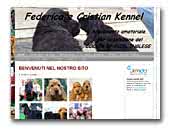 Federica e Cristian english cocker spaniel
Abbiamo un piccolo allevamento di Cocker Spaniel Inglese in Italia. Selezioniamo cani con morfologia a destra e buon carattere. Se si desidera un cucciolo da compagnia o dogshow, visite il nostro sito web o chiamare. Troverete il cucciolo per voi.
English Cocker Spaniel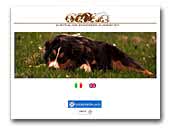 MUSIMACIAY Kennel
We are a small kennel located in Italy. Our dogs have an optimal temperaments and structure.

Our Aussies are given birth and grow up in the house, always in close contact with people, both adults and children, surrounded by various kinds of other animals: dogs, horses, goats, an armadillo, cats, a parrot etc... We reckon that this kind of environment will give the puppies the best kind of imprinting. All our Australian Shepherds have been screened and checked for hereditary illnesses, oculopathies and dysplasia. Our reproducing dogs can be seen at any time of year and are from high profile bloodlines. All of them also take part in National and International exhibitions focusing on the fairness of the breed.
Australian Shepherd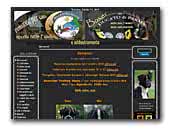 Boxerkennel del Ducato di Parma
Allevamento per la selezione morfologica e caratteriale del Boxer.
German Boxer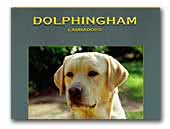 Dolphingham Labradors
We breed Labradors in Italy for showing, having the right temperament for the breed together with working ability and will-to-please.
Labrador Retriever

Paha Sapa Mals
Alaskan Malamute only for passion.


Alaskan Malamute

Fashion Pride Kennel
Chihuahua & Russiky Toy
Chihuahua & Russiky Toy Kennel from Italy.
Chihuahua
Russian Toy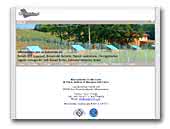 CA' DEL CORSI Kennel
Our dogs has been selected for dog shows and character since 1989.
Bernese Mountain Dog
Appenzell Cattle Dog
American Akita
Romagna Water Dog
Miniature Pinscher
Jack Russell Terrier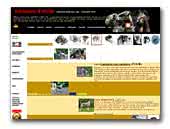 d'Utrillo Schnauzer
Italian salt & pepper Standards kennel. Starting from a top dog out of the "Del Prillo" kennel has mixed him with the best German lines (Von der Ley and Von der Goliathhöhe).
Schnauzer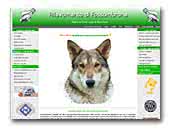 Sezione Saarloos di Fossombrone
Sezione Cane Lupo di Saarloos dell'Allevamento di Fossombrone. Il primo allevamento del Saarloos in Italia ...
Saarloos Wolfdog
.

.