Dog Breeders > Italy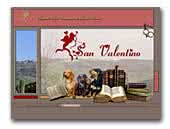 SAN VALENTINO Kennel - Dachshunds
Standard, miniature and kaninchen smooth and wire haired. high selection for morphology and behaviour.
Dachshund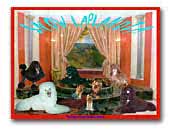 Snezhnaja Laplanija
We are kennel located in Russia and Italy. We have been breeding dogs since 1985 – Poodles (Medium and Miniature). Now we have been breeding also Yorkshire terriers and Maltese.

We have top European bloodlines and we aim to breed dogs that are a good example for the breed in every way.

Welcome to kennel Snezhnaja Laplandija of Russia (Italy).

Питомник «Снежная Лапландия» был создан в 1985. Питомник занимается разведением малых, миниатюрных пуделей классических окрасов, йоркширских терьеров и мальтезе. Питомник основан на племенных производителях Европы и Америки. Наши собаки участвуют во многих престижных выставках России и Мира.

Добро Пожаловать в питомник «Снежная Лапландия».
Poodle
Yorkshire Terrier
Maltese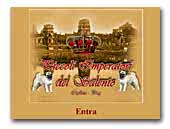 Piccoli Imperatori del Salento
Allevamento amatoriale per la selezione del Carlino.
Pug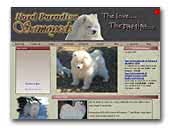 Nord Paradise Samoyeds
Allevamento e selezione dei Samoiedo delle migliori linee di sangue Inglese.
Samoyed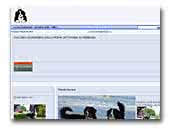 La Casa Degli Gnomi
Bernese Mountain Dog Breed in Family contest

We are a small family breed, located in a beautiful country in Italy. Our passion is to raise healthy berneses with great character, tipical for bernese mountain dogs.Our puppies are our family members before becoming memebers of your family.
Bernese Mountain Dog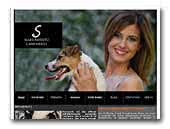 Allevamento amatoriale Cantarsco
Jack Russell Terrier
L'Allevamento amatoriale Cantarsco, che si occupa di far riprodurre due specie animali: Cani - Jack Russell Terrier - e Tartarughe Terrestri.
Jack Russell Terrier

ilpastoretedesco.net
Amateur Breeding German Shepherd, Video, Events, Forum.
German Shepherd Dog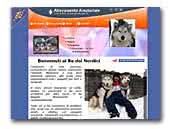 Allevamento Amatoriale Re dei Nordici
Alaskan Malamute
Allevamento Amatoriale Alaskan Malamute - 94012 Barrafranca (Enna) - Sicilia. Selezione di alta genealogia dei potenti cani nordici.
Alaskan Malamute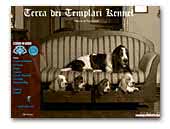 Terra dei Templari Kennel
Bassethound Italian Kennel.
Basset Hound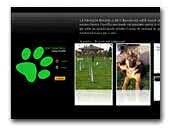 Von Casa Falco
Von casa falco is the perfect dog kennel for your dog while you're on holidays. Don't be worried, you can come to visit us so you can understand how much we love our dogs. Visit our web site and contact us for any information. See you soon,
Bonotto's family
German Shepherd Dog
Jack Russell Terrier
« Prev 1 2 3 4 5 6 7 8 9 10 11 12 13 14 15 16 17 18 19 20 21 22 23 24 25 26 27 28 29 30 31 32 33 34 35 36 37 38 39 40 41 42 43 44 45 46 47 48 Next »