Dog Breeders > Italy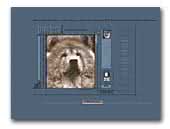 Ceppo Rosso Chow Chow
Selective breeding of rough and smooth Chow Chow in Italy.
Chow Chow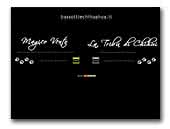 Allevamento cani bassotti Magico Vento
Magico Vento - Allevamento amatoriale bassotto tedesco a pelo raso - Roselle Terme - Grosseto - Italy.
Dachshund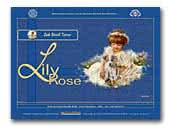 Lily Rose's
Selective breeding of Jack Russell Terrier in Italy.
Jack Russell Terrier
Saluki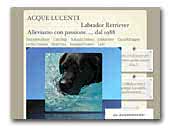 Acque Lucenti Labrador Retriever
Alleviamo con passione e serietà dal 1988 ... 20 anni di attento lavoro di selezione ci hanno permesso di avere labrador con eccellenti qualità morfologiche e caratteriali.

We are breeding labrador with passion and professional behaviour since 1988.
Labrador Retriever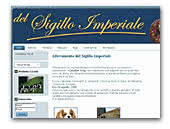 Allevamento del Sigillo Imperiale
Cavalier King Charles Spaniel
Allevamento riconosciuto ENCI-FCI per la selezione del Cavalier King Charles Spaniel.
Cavalier King Charles Spaniel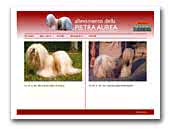 Allevamento della Pietra Aurea
I breed Lhasa Apso since 15 years ,havig had many Champions Italian and International, puppies selected for beauty an healthy.
Lhasa Apso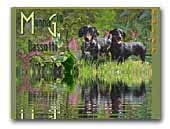 Bassotti Monnagiò
Selective breeding of Kaninchen Dachshunds in Italy.
Dachshund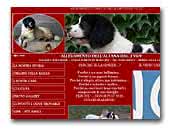 Allevamento dell'Altana
una grande passione per i grandi cani, che mi ha spinto ad allevare questa razza poco conosciuta ma dalle doti straordinarie. Un cane dolcissimo, robusto, che si adatta a tutte le situazioni, molto equilibrato e non invadente, consapevole della sua forza, ma non aggressivo, un ottimo compagno di vita.
Landseer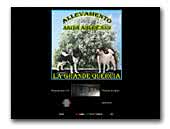 La Grande Quercia
La Grande Quercia is an American Akita kennel. It aims at the respect of the standard and at maintaining the peculiar physical and behavioral characteristics of American Akita.
American Akita
« Prev 1 2 3 4 5 6 7 8 9 10 11 12 13 14 15 16 17 18 19 20 21 22 23 24 25 26 27 28 29 30 31 32 33 34 35 36 37 38 39 40 41 42 43 44 45 46 47 48 Next »