Dog Breeders > Italy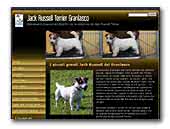 Allevamento Granlasco jack russell terrier
Allevamento riconosciuto Enci/Fci e dal kennel club inglese per la selezione del Jack Russell Terrier a pelo liscio e a pelo ruvido del Dot. Ferdinando Asnaghi.
Jack Russell Terrier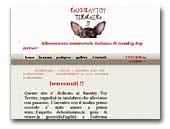 russkiytoyterrier.it
Russkiy Toy Terriers breeders from Italy, we sell puppies with pedigree, international passport and microchip.
Russian Toy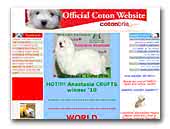 Cotonbrie
Cotonbrie, top coton since 1988. Beautiful and happy puppy, show or family companions. Adapt for pet theraphy, no shade, no odor. Good for people with allergy.

Small breed with a wonderful temperament. Good for active families with kids and best companions for ederly people. Shots, deworming, microchip, FCI pedigree. Delivering worldwide.
Coton de Tuléar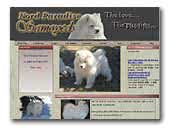 Endry Samoyeds
by Nord Paradise Samoyeds
Allevamento e centro selezione dei samoiedo delle migliori linee di sangue inglese.

Breeding and center selection Samoyeds of the best English blood lines.
Samoyed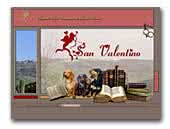 SAN VALENTINO Kennel - Dachshunds
Standard, miniature and kaninchen smooth and wire haired. high selection for morphology and behaviour.
Dachshund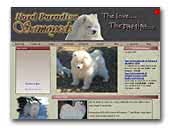 Nord Paradise Samoyeds
Allevamento e selezione dei Samoiedo delle migliori linee di sangue Inglese.
Samoyed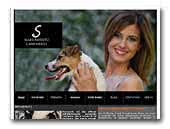 Allevamento amatoriale Cantarsco
Jack Russell Terrier
L'Allevamento amatoriale Cantarsco, che si occupa di far riprodurre due specie animali: Cani - Jack Russell Terrier - e Tartarughe Terrestri.
Jack Russell Terrier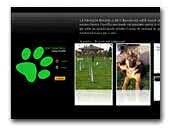 Von Casa Falco
Von casa falco is the perfect dog kennel for your dog while you're on holidays. Don't be worried, you can come to visit us so you can understand how much we love our dogs. Visit our web site and contact us for any information. See you soon,
Bonotto's family
German Shepherd Dog
Jack Russell Terrier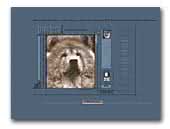 Ceppo Rosso Chow Chow
Selective breeding of rough and smooth Chow Chow in Italy.
Chow Chow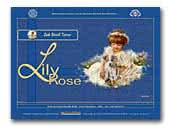 Lily Rose's
Selective breeding of Jack Russell Terrier in Italy.
Jack Russell Terrier
Saluki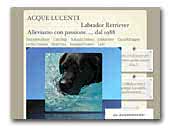 Acque Lucenti Labrador Retriever
Alleviamo con passione e serietà dal 1988 ... 20 anni di attento lavoro di selezione ci hanno permesso di avere labrador con eccellenti qualità morfologiche e caratteriali.

We are breeding labrador with passion and professional behaviour since 1988.
Labrador Retriever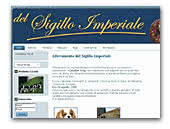 Allevamento del Sigillo Imperiale
Cavalier King Charles Spaniel
Allevamento riconosciuto ENCI-FCI per la selezione del Cavalier King Charles Spaniel.
Cavalier King Charles Spaniel
« Prev 1 2 3 4 5 6 7 8 9 10 11 12 13 14 15 16 17 18 19 20 21 22 23 24 25 26 27 28 29 30 31 32 33 34 35