Dog Breeders > Italy

Allevamento di Casa Lucrezia
Boxer e Labrador
L' allevamento riconosciuto dall' ENCI di "Casa Lucrezia"   è situato nei Colli Berici  nella tranquilla località di San Giovanni in Monte (Barbarano Vicentino) a quattro passi da Vicenza  e Padova.
German Boxer
Labrador Retriever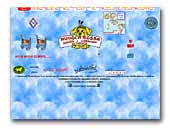 Nuvola Rossa
Golden Retriever e Labrador Retriever
"Nuvola Rossa" Golden Retriever e labrador Retriever ENCI-FCI Italy (Rome).
Golden Retriever
Labrador Retriever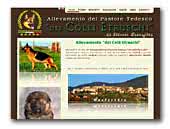 dei Colli Etruschi
Allevamento del Pastore Tedesco
Allevamento del Pastore Tedesco "dei Colli Etruschi" - di Alberto Maccaglia. Riconosciuto ENCI, FCI e SAS. Informazioni e foto dei miei cani e delle cucciolate.
German Shepherd Dog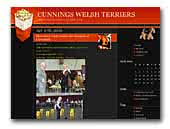 Cunnings Welsh Terriers
Our welsh terriers is integrated in our household - they go three time for daily walks at the off-leash garden, they are seldom crated, and enjoy full of life as housepets. So, they have a perfect temperament.
Welsh Terrier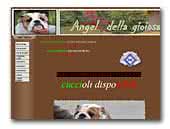 Allevamento Angel della gioiosa
Bulldog inglesi allevamento Angel della gioiosa sogetti testati dna e ecocardiodopler cuccioli disponibili.
English Bulldog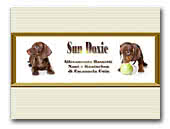 Sundoxie Miniature
and Kaninchen Smooth Dachshunds
Home-raised dachshunds in Rome - Italy since 1997. We breed only miniature and kaninchen smooth dachshunds for good temperament, health, and beauty. We raise chocolate and tan dachshunds, black and tan, chocolate dapples, very small size. Gallery of our dogs and puppies, info about the breed and pedigrees.

Allevamento di bassotti nani e kaninchen a pelo corto nei colori chocolate e nero focato. Selezionati per bellezza e temperamento, alta genealogia, taglie piccolissime. Gallery di foto dei nostri cani e cuccioli, informazioni sulla razza e pedigree.
Dachshund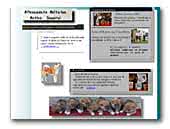 Antico Samurai Akita inu
Akita inu breader in milan, we grow up champions this canine race was chosen by the ancient samuray as the Akita inu dog is silent strong and a fighter.

English version ready soon
Akita Inu

Dolcechihuahua
Allevamento Amatoriale esclusivo del Chihuahua: Selezione pelo lungo e corto, San Cesareo - Roma - Italia.
Chihuahua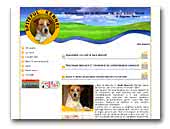 Spiteful kennel
family kennel officilly recocgnized by the italian kennel club. we are specialized in the selection of the broken and rought coated show quality jack russells.

We care a lot abaout the carcter becouse all our dogs are even working. All our dogs are the tested against cataract and luxation patella. We are specialized in trimming. Have a look at our web site ciao ciao serena!
Jack Russell Terrier

Sito dedicato a Lucky
Buona visione.


English Cocker Spaniel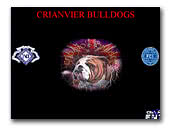 CRIANVIER Bulldogs
English Bulldogs Kennel
Breeders & Exhibitors of English Bulldogs, located in Naples, south Italy. We are ENCI & FCI accredited breeders. All our dogs are Ecodoppler and DNA tested.
English Bulldog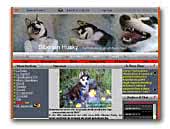 GrandeLupo
Allevamento Amatoriale Siberian Husky
Il sito offre informazioni vari sulla razza dello Siberian Husky, oltre che una accurata ricerca di tutte le legislazioni e normative sulla tutela e diritti degli animali.

Inoltre l'allevamento a conduzione familiare, non produce molte cucciolate in quanto unico motivo e scopo primario è quello di allevare cani sani, esenti da patologie genetiche, di alta qualitàe soprattutto oltre che belli anche buoni lavoratori.

GrandeLupo è anche Community Chat e Forum dove discutere degli amici a 4 zampe.
Siberian Husky
.

.