Dog Breeders > Italy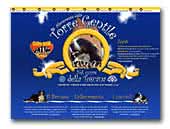 Allevamento della Torre Gentile
In the green heart of Tuscany breeding of Bernese Mountain Dogs. Presents the structure with photo gallery and contact information.
Bernese Mountain Dog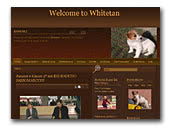 Whitetan Kennel
Allevamento di Jack Russell Terrier a pelo liscio, ruvido e broken. Le migliori genealogie australiane.
Jack Russell Terrier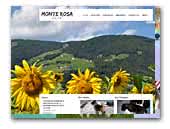 Monte Rosa American Akita Kennel
American Akita Kennel. With Passion and Love

We are a medium Kennel who decided to improve this great breed in North Italy. We start our kennel work with the most beautiful European and American Bloodlines.
American Akita

Setter Gordon dei Riri
Setter Gordon dei Riri in Italy.


Gordon Setter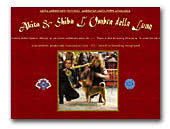 L' Ombra della luna
Breeders and Owners of Champions! Top quality Shibas in Italy ... We Love Shibas!
Shiba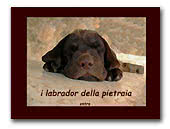 i Labrador della Pietraia
Un grande amore per la campagna, per gli animali, un grande amore per i nostri cani. Dal 1994 alleviamo alla Pietraia tanti "amici" cani e dalla passione per i nostri cani nasce il nostro allevamento di Labrador Retrievers ... tra i trulli, ... in puglia. Un allevamento per amore.
Labrador Retriever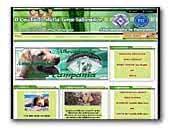 i labrador del Castello della Luna
L'allevamento è localizzato nel centro della Campania Felix, proprio qui dove il verde della collina dominante e l'aria pura invogliano a vivere a contatto con la natura dei momenti indimenticabili in compagnia di qualcuno dal carattere allegro e vivace, chi se non i nostri splendidi  LABRADOR.

L'amore che nutriamo per loro cresce ogni giorno di più, facendoci impegnare nella produzione di soggetti non solo morfologicamente validi, ma anche sani e dal carattere equilibrato, tale da consentirgli un giusto inserimento nei nuovi nuclei familiari cui andranno a far parte, carattere che deve essere quello che ha reso tanto popolare questa razza.

Il nostro impegno, oltre che nella selezione caratteriale, nel controllo delle patologie ereditarie, nella partecipazione nelle esposizioni di bellezza dei nostro soggetti d'allevamento,non chè i positivi risultati sino ad oggi ottenuti, insieme all'amore ce nutriamo per loro, sono gli unici stimoli ad andare avanti.
Labrador Retriever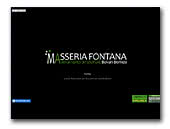 Masseria Fontana
L'allevamento amatoriale del Bovaro del Bernese  Masseria Fontana è situato nel cuore della valle del Volturno, unico in Campania per la diffusione della razza. Vendita cuccioli di Bovaro del Bernese con pedigree, genitori esenti da displasia.
Bernese Mountain Dog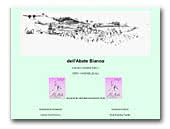 Dell'Abete Bianco
Italian Hovawart Kennel
"Dell'Abete Bianco" is one of the most important hovawart kennel in Italy. It is FCI and ENCI recognised.
Hovawart

I Mastiff di Terabithia
Allevamento amatoriale di mastiff Inglesi.


English Mastiff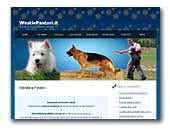 Allevamento Westie & Pastori
Welcome to our site!
German shepherddog select lines "work" and "by beauty" & West Highland White Terrier excellent blood lines. Here you can know us, our dogs, leave your comments and questions, and maybe discover something new about the breeds that we raise. Happy surfing!
West Highland White Terrier
German Shepherd Dog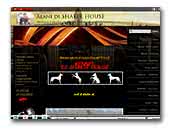 Kennel di Shakir House
We are ENCI,FCI kennel with harlequin and black Deutsche Doggen in Itali. Visit our homepage and look at our dogs, puppies, pictures and more. Occasionally we have puppies.
Great Dane
.

.