Dog Breeders > Italy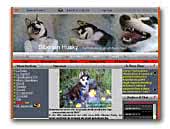 GrandeLupo
Allevamento Amatoriale Siberian Husky
Il sito offre informazioni vari sulla razza dello Siberian Husky, oltre che una accurata ricerca di tutte le legislazioni e normative sulla tutela e diritti degli animali.

Inoltre l'allevamento a conduzione familiare, non produce molte cucciolate in quanto unico motivo e scopo primario è quello di allevare cani sani, esenti da patologie genetiche, di alta qualitàe soprattutto oltre che belli anche buoni lavoratori.

GrandeLupo è anche Community Chat e Forum dove discutere degli amici a 4 zampe.
Siberian Husky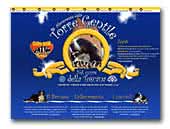 Allevamento della Torre Gentile
In the green heart of Tuscany breeding of Bernese Mountain Dogs. Presents the structure with photo gallery and contact information.
Bernese Mountain Dog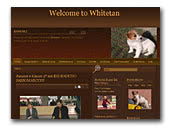 Whitetan Kennel
Allevamento di Jack Russell Terrier a pelo liscio, ruvido e broken. Le migliori genealogie australiane.
Jack Russell Terrier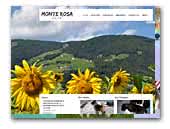 Monte Rosa American Akita Kennel
American Akita Kennel. With Passion and Love

We are a medium Kennel who decided to improve this great breed in North Italy. We start our kennel work with the most beautiful European and American Bloodlines.
American Akita

Setter Gordon dei Riri
Setter Gordon dei Riri in Italy.
Gordon Setter
« Prev 1 2 3 4 5 6 7 8 9 10 11 12 13 14 15 16 17 18 19 20 21 22 23 24 25 26 27 28 29 30 31 32 33 34 35 36 37 38 39 40 41 42 43 44 45 46 47 48 Next »